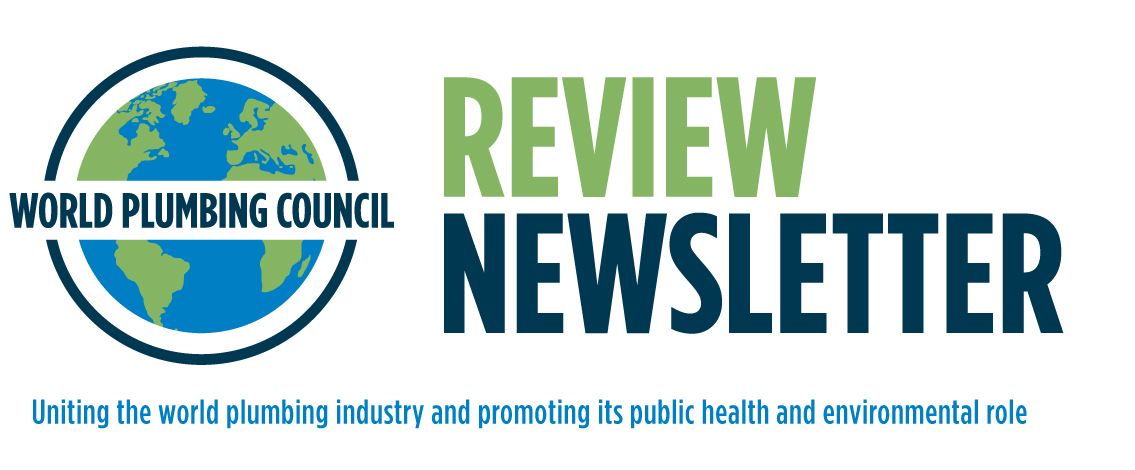 FROM THE CHAIRMAN – SHAYNE LA COMBRE

World Plumbing Day 2019 was the biggest and best celebration of the day to date as the event continues to grow year on year.
Between 12 February 2019 and 20 March 2019 there were 500+ tweets using the hashtag #WorldPlumbingDay, hundreds of Instagram and Facebook posts that reached an audience of thousands. On 11 March, the campaign culminated with a simple message; "It's World Plumbing Day". That message alone reached over 70,000 people online. If you missed the campaign, you can find the resources here.
The campaign contributed to significant growth in our social media following, with over 800 new followers over our varied social media channels.
Of course, World Plumbing Day is not just about sharing messages online. It is about gathering with colleagues and engaging with your community about plumbing and all the benefits it provides. This year's activities were extremely varied and saw award ceremonies, coloring competitions, community water ways were cleaned up, industry forums held, celebratory breakfast and lunch events, meetings, school presentations and skills contests.
WORLD PLUMBING DAY 2019 AROUND THE WORLD

World Plumbing Day online
In 2019, the WPC launched its first dedicated World Plumbing Day social media campaign. The images below represent some of the images that we used across our social media platforms: Twitter, Instagram, Facebook and LinkedIn
If you or your organisation is not already connected with the WPC via social media, make sure to do so today! The simple act of sharing one of these images helps to spread our message far and wide.


The Better Life Outcomes initiative joins the dots between plumbing, sanitation, health, training and employment for indigenous Australians living in remote communities. The initiative will commence with pilot projects in communities in WA's Kimberly region and in regional Victoria. The pilots will include an audit of current infrastructure and availability of maintenance services, followed by a full needs analysis, cost modeling and training.
See link to the video of WPC Chair Shayne La Combre speaking at the event here
Master Plumbers Association of Queensland held a World Plumbing Day Industry Breakfast and announced their 2019 industry ambassadors.
"With the wealth of industry experience and diversity of these three ambassadors, we are able to focus on the industry as a whole, both male and female, ensuring the longevity of our industry. The Ambassadors will focus on raising awareness to students about what's involved with an apprenticeship and where the trade can take them both professionally and personally," – Ms Penny Cornah, Executive Director of Master Plumbers' Association Queensland.
WPC Scholarship Report, Shay Shanahan, Ireland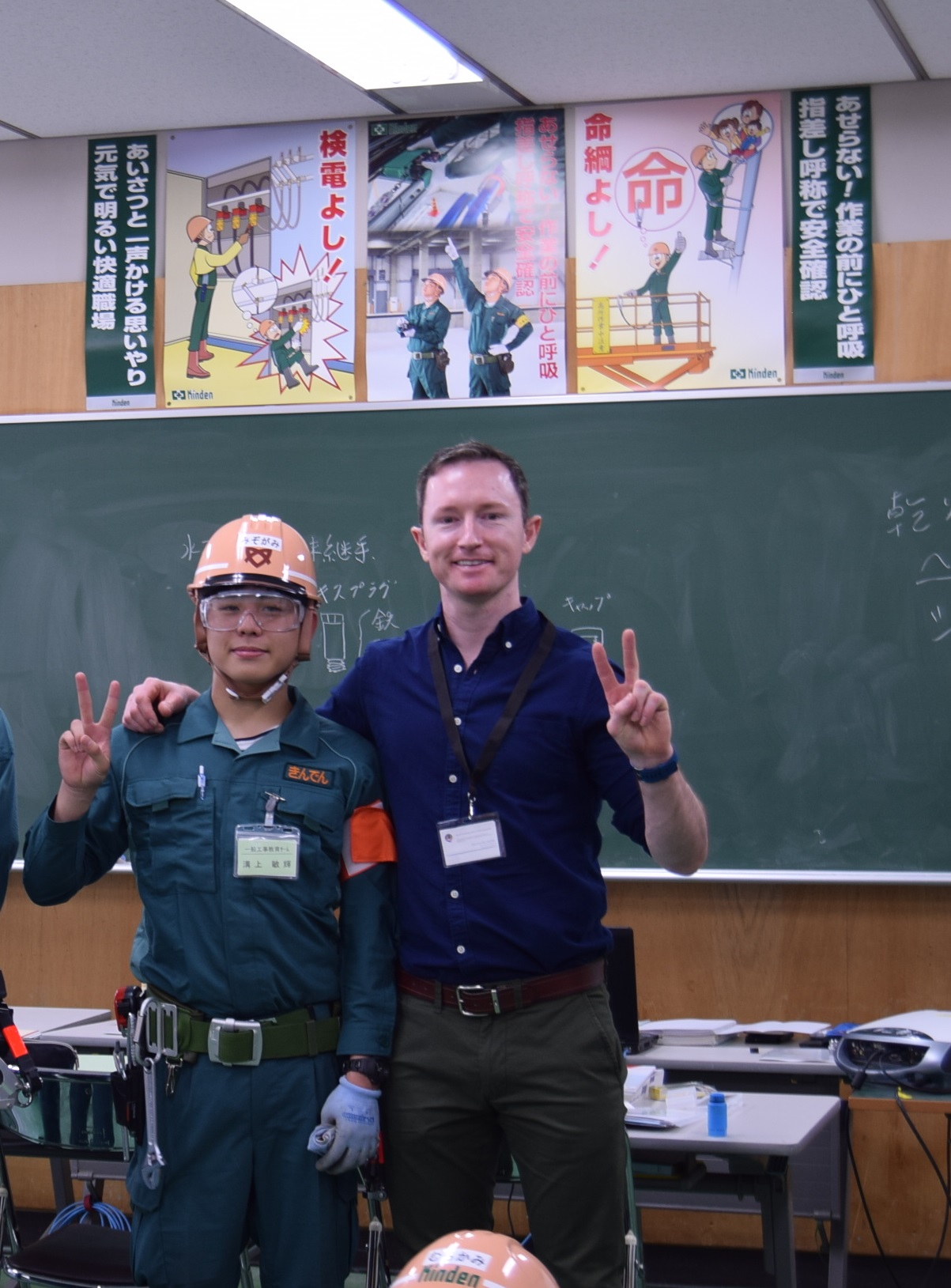 Shay Shanahan, a plumbing teacher from Ireland and the recipient of the WPC Education and Training Scholarship in 2017 undertook a study to compare the plumbing education & training in both Japan and Ireland in May 2018.

During Shay's visit to Japan he visited the Tokyo Metropolitan Flood Defence Centre, Nishihara Engineering Ltd, Kinden Corporation Training Centre, an Industry Vocational High School in Osaka, a WorldSkills demonstration, and spent a day in the life of a plumber in Kyoto. He also got chance to visit two plumbing material manufacturers.

Shay said of his experience that it has been life changing.

"The World Plumbing Council Scholarship has offered a way of seeing things differently which has been a catalyst for learning. The study provided me with data from observations and from experiences with others in the field which has enhanced my own teaching practice in Ireland. In addition, the World Plumbing Council Scholarship provided me with an opportunity to network and meet other plumbers and industry professionals from around the world.

I was overwhelmed with the generosity we received from people we had never met. Japan has left fond memories in my heart. I really hope you enjoy the report."
COMMUNITY PLUMBING CHALLENGE, NAVAJO NATION

Navajo Mountain; Arizona/Utah, USA – June 2019
Now Recruiting: New international Trades Team to support next phase of DigDeep Navajo Water Project roll-out in Navajo Mountain, Arizona/Utah, USA.
DATES FOR DIARY

ISH China, 6 – 8 May 2019, Beijing China
ISH China & CIHE – China International Trade Fair for Heating, Ventilation, Air-Conditioning, Sanitation & Home Comfort Systems is one of the most well-known exhibition platforms under the ISH brand. It has a stellar track record in gathering the world's leading brands within the HVAC and plumbing industry.
WPC 2019
The World Plumbing Council's 12th Triennial World Plumbing Conference, 11-13 September 2019, Melbourne Australia
The three day conference will be based on the WPC's Four Pillars of Plumbing program.
More info at www.worldplumbingconference.com

Contact secretariat@worldplumbing.org to provide an event report or request listing of an upcoming event.
World Plumbing Council
secretariat@worldplumbing.org

C/O PICAC
6/306 Albert St
Brunswick, VIC 3056
Australia