FROM THE CHAIRMAN - SHAYNE LA COMBRE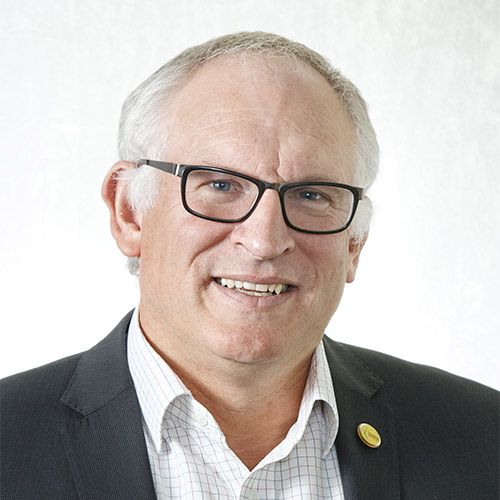 It has been great to receive such positive feedback on the revamped Review over the last two months and I am sure you will find this massive edition very informative. In this August Review we will be introducing the Four Pillars of Plumbing Initiative and inviting you to take part in the General Meeting and Four Pillars Forum on 19 October 2017 in Abu Dhabi.
We also discuss other World Plumbing Council (WPC) initiatives and activities including a new program of support for World Plumbing Day celebrations, support for the Community Plumbing Challenge 2017 development project in Indonesia and the ongoing upgrade of the WPC as a communications hub for the plumbing industry globally.
Several articles in the newsletter ensure that you are informed about major developments worldwide that affect the plumbing services and products industry, such as defense of the WaterSense Scheme in the USA, establishment of the European Bathroom Forum and a progressive upgrade in plumber training in England.
We have included a link to a recent major report jointly issued by the World Health Organization and UNICEF on safe water supply and sanitation services globally and note efforts to improve these services in less developed countries.
In addition we want to ensure you know about upcoming events in the plumbing industry globally, including ISH Shanghai and the Indian Plumbing Conference in September 2017, the WorldSkills Competition and Conference and Plumbing Heating Cooling Contractors Association (PHCC)'s Connect 2017 in October 2017. See below for reports on recent industry events, along with upcoming events in Dates for Diary.
There has been a tragic event that deservedly has grabbed huge attention worldwide: the Grenfell Tower fire disaster in London. Maybe the level of attention is due to shock that an avoidable disaster of this type could happen in one of the most developed countries in the world. Or perhaps the massive shift toward apartment living has made us all concerned that this type of tragedy could happen to us or someone we know.
Irrespective of the reason behind all the attention, a fire sprinkler system – active fire protection – in the Grenfell Tower would almost certainly have saved lives. Installation and maintenance of fire sprinkler systems is within the wide-ranging scope of the global definition of a plumbing industry and we should be doing whatever we can to avoid such disasters in the future.
This issue of the newsletter includes an article by the Australian National Fire Industry Association (NFIA). The NFIA and the Plumbing and Pipe Trades Employees Union recently began a joint effort to push for a Fire Industry Safety Commission, to deliver an Australia-wide licensing framework for sprinkler fitting, among other outcomes.
The Grenfell Tower tragedy should serve as a wake-up call for governments worldwide. I would encourage Members to ensure fire protection is a strong part of their message to governments and other stakeholders. As more and more of the global population becomes urbanized and moves toward living and working in multi-storey buildings, we need to consider all the ways in which plumbing plays a role in the health, safety and sustainability of our community.
Four Pillars of Plumbing Initiative
All Members should have by now received an email detailing the Four Pillars of Plumbing initiative. This WPC program will create a unique storehouse of knowledge about the industry frameworks of plumbing industries worldwide.
The knowledge-gathering over the next two years will focus on gaining descriptions of the many and varied current frameworks for plumbing industries in jurisdictions globally, by asking local plumbing industry networks to generate case studies, supported by forums and guidelines. Participants in the program will also have the opportunity to propose changed frameworks. In other words, the knowledge gathered will encompass both what is and what participants think industry frameworks should be.
A 19 October 2017 Forum in Abu Dhabi will be the first event in the Four Pillars program. It will take place in conjunction with a WPC General Meeting immediately after the finish of competitor events at the 2017 WorldSkills Competition. (The Forum's timing will allow participants to also attend the Closing Ceremony of the WorldSkills Competition in the evening of 19 October 2017.)
The Abu Dhabi Forum will consist of case studies and cross-comparisons addressing 'What should the training requirements be for a plumbing industry?' It will show the different ways this question has been answered across several different countries and jurisdictions.
If you wish to attend the Four Pillars Forum in Abu Dhabi or contribute a case study, please contact the WPC at secretariat@worldplumbing.org.
WORLD PLUMBING COUNCIL 19 OCTOBER 2017 GENERAL MEETING AND THE FOUR PILLARS FORUM IN ABU DHABI


All Members should have received an emailed agenda and invitation to attend the next General Meeting of the WPC, to be held on the morning of 19 October 2017 in Abu Dhabi, United Arab Emirates. The General Meeting will be followed by a Four Pillars of Plumbing Forum in the afternoon.
If you wish to attend, please contact the WPC Secretariat at secretariat@worldplumbing.org as soon as possible. Arrangements for the General Meeting are underway and a clear indication of attendance will be very helpful.
WINNERS OF THE 2017 WORLD PLUMBING DAY POSTER COMPETITION


One of the most warmly rewarding activities of the WPC is the annual judging of the World Plumbing Day (WPD) poster competition. Every year, school children submit their vision of the important aspects of plumbing, in particular plumbing's contribution to health, wellbeing and environmental sustainability. The posters are scored across three dimensions: level of information about WPD; level of technique; and overall communication of the main message.
The first prizewinner in 2017 was Chantel Saad of the Floyd M Stork Elementary School in Rancho Cucamonga, California USA. The prize consists of USD $1,000 for the school; and US$100 for the student.
The second prize winner was Prudent Salmon of the Corinaldi Avenue Primary School in Montego Bay, St James, Jamaica. The prize is USD $500 for the school; US$50 for the student.
The third prize winner was Maulana Malik of the SMP Bhakti Mulia School, Cakung, Jakarta, Timur Indonesia.  The prize is USD $250 for the school; US$25 for the student.
The outstanding posters produced by the prize winners are shown below.

1st Place:
Chantel Saad

2nd Place:
Prudent Salmon

3rd Place:
Maulana Malik
NEW WPC SUPPORT FOR WORLD PLUMBING DAY CELEBRATIONS


The idea of celebrating World Plumbing Day (WPD) annually on 11 March was successfully launched by the WPC in 2010 and the WPC has supported celebrations in a range of ways, including the annual Chair's Message, communications that highlight the celebrations worldwide, and poster competitions.
The WPC has now developed an expanded program of support for WPD celebrations, beginning with the 2018 celebration.
The annual WPC support program will now include:
extensive pre-event communications, including media releases, the annual Chair's Message and social media
an award to a WPC Member for the most innovative celebration of WPD
an award to a WPC Member for the best WPD video
a WPD video competition targeted at secondary schools
a WPD poster competition limited to primary/elementary schools
extensive post-event communications, including social media, press releases, newsletter, website content, etc.
Entrants in the secondary school and primary school competitions will be asked to show plumbing's contribution to health, wellbeing and environmental sustainability. There will be first, second and third prize winners for each of these competitions. The dollar amounts for the competition prizes and the awards to Members are to be confirmed.
WPC Members will be asked to contact their local schools to encourage participation in the competitions. The WPC strongly encourages Members to establish local groups to organize celebrations of WPD.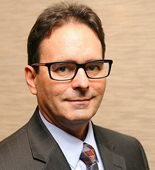 WPC Director Alberto Fossa has responsibility for the WPD portfolio. Based in Sao Paulo, Alberto is Director of ABRINSTAL, the 'Brazilian Association for Conformity and Efficiency of Facilities'. Established in 2006, ABRINSTAL is focused on the conformity and efficiency of electrical, hydraulic, sanitary, gas, fire prevention, firefighting, solar heating, building, automotive, security electronics and telecommunication installations.
If you have an enquiry about the new support program for WPD, or ideas about how to further improve the celebrations, please contact the WPC Secretariat at secretariat@worldplumbing.org.
UNITED ASSOCIATION'S SUPPORT FOR WPC SCHOLARSHIP


The WPC is very pleased to announce a US$10,000 donation by the United Association (UA) to the WPC scholarship for applicants from less developed and developing countries.
The Executive Board of the Council thanks the General President of the UA, Mark McManus, for this generous contribution to the scholarship, which focuses on upgrading the technical skills and educational techniques of plumbing trainers.
Recipients of the scholarship return to their home countries better equipped to train others in their local area.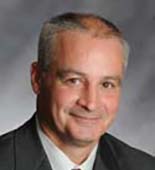 WPC Deputy Chair Tom Bigley leads the WPC's Education and Training portfolio. Tom and fellow Executive Board Members are presently investigating a new strategy for the WPC's Education & Training portfolio that would enable a larger number of beneficiaries at a lower cost per beneficiary.
Tom Bigley is a Director of the Plumbing Division of the United Association (UA), or using its full name: the United Association of Journeymen and Apprentices of the Plumbing and Pipe Fitting Industry of the United States and Canada. The UA has around 340,000 Members and over 300 Locals spread across the US and Canada. It is headquartered in Annapolis, Maryland.
If Members have ideas for expanding and upgrading the WPC's Education and Training activities, please contact us via secretariat@worldplumbing.org.
WORLD PLUMBING COUNCIL AS A COMMUNICATIONS HUB


The Executive Board of the WPC is committed to supporting Members by generating and distributing worthwhile information concerning the plumbing industry worldwide.
Over the past few months, within the bounds of our small pool of resources, the WPC Directors and support staff have been working to upgrade the quality of our communication channels, the material communicated and the range of recipients.
In addition to the improved format and coverage of the newsletter, we have initiated and reinvigorated social media channels (Twitter, LinkedIn, Facebook) and these efforts are starting to show through higher levels of engagement.
We ask you to support this effort, and the worldwide plumbing industry by contributing information and further distributing communications received from the WPC.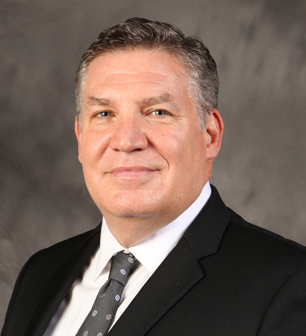 WPC Director Dave Viola leads the WPC's Marketing & Communications portfolio and has been driving the WPC's upgraded contribution as a communications hub.
Dave Viola is Chief Operating Officer and Executive Vice President at The IAPMO Group. The flagship activities of IAPMO are the Uniform Plumbing Code® and Uniform Mechanical Code®. IAPMO is an international organization, headquartered in Los Angeles USA.
Please contact the WPC Secretariat at secretariat@worldplumbing.org with any queries or contributions you wish to make, such as topical articles or industry events.
COMMUNITY PLUMBING CHALLENGE UPDATE


The current main focus of the WPC's support for plumbing-related development activities in less developed countries is the Community Plumbing Challenge (CPC), which is managed by the International Water, Sanitation and Hygiene Foundation (IWSH).
The CPC was developed to contribute to improvements in public health in regions where communities are threatened by a lack of basic sanitation and safe drinking water systems. It consists of community-based plumbing projects that address water and sanitation issues identified by community leaders.

The two prior CPC projects (Nashik, India 2015 and Diepsloot, South Africa 2016) have set the stage for CPC2017 in Cicau Village, Bekasi, Indonesia.
For the first time it is a two-stage Challenge beginning with a Design Week in August 2017 followed by a Construction Week in November 2017.
The WPC has donated US $10,000 to IWSH for CPC2017 and several WPC Member organizations are sending teams to take part in the Design and Construction efforts in Indonesia.
For further information on the CPC and to get involved, please contact IWSH at www.iwsh.org, visit the CPC Facebook page or contact the WPC via secretariat@worldplumbing.org.
WPC OVERALL APPROACH TO DEVELOPMENT PROJECTS


As an international organization committed to upgrading the image and standards of the plumbing industry worldwide, the WPC will continue to contribute to plumbing-related development projects in less developed countries and communities.
For the 2017 to 2019 period, in the context of its resources, the WPC will mainly focus on facilitating or supporting development efforts. The WPC has the ability to appeal to a global network of plumbing industry contractors and product suppliers through its Member network and it will work to strengthen the effectiveness of this ability.
Capacity building through partner relationships, establishing sources of potential financial and in-kind contributions and creating productive linkages between those wanting support and those capable of giving support, will be the keys to the WPC's strategy for helping development projects.
All WPC Members are asked to help the success of this strategy by being open to appeals from the WPC to support development projects, drawing on whatever resources are available to you. We call on all Members to assist with identifying potential partners in the ongoing growth of the WPC's capacity to facilitate development projects.
On behalf of the WPC, Megan Lehtonen, CEO of IWSH, attended a March 2017 WHO-UNICEF conference in Nepal focused on water supply and sanitation services in health care facilities.
The event was an opportunity to show the key role the plumbing industry can play in achieving improved water and sanitation services in less developed communities and Megan gave a speech and presentation focused on the CPC program.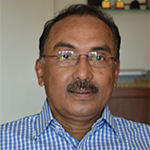 WPC Director John Joseph is responsible for the WPC's CPC-Development Projects portfolio and has been leading the WPC's efforts to upgrade its contribution in this area. John Joseph was nominated to become a Director by the Indian Plumbing Association. John is Principal Consultant and Managing Director of engineering consultancy firm John Mech-El Technologies, with offices in Mumbai and Bangalore.
WPC EXECUTIVE BOARD


The current Members of the WPC Executive Board, their Board positions, portfolios and locations are shown below.
| | | | |
| --- | --- | --- | --- |
| Shayne La Combre | Chair | Planning, Organization, Membership, Resources | Australia |
| Tom Bigley | Deputy Chair | Education & Training | United States |
| Ken Gardner | Hon. Sec. & Treasurer | Finance & Governance | Australia |
| Peter Jackson | Director | Research & Innovation | New Zealand |
| Alberto Fossa | Director | World Plumbing Day | Brazil |
| Liu Jian | Director | Policy & Alliances* | China |
| John Joseph | Director | Development Projects & CPC | India |
| Dave Viola | Director | Marketing & Communications | United States |
| Kevin Wellman | Director | Meetings & Events | England & Wales |
* recent appointment, portfolio to be confirmed
Dr Henry Hung resigned from the Executive Board in June 2017 for family health reasons. Dr Hung, a recipient of the WPC Distinguished Service Award, was representing the Plumbing Facilities Committee of the China Construction Metal Structure Association.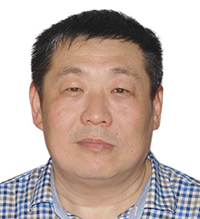 Liu Jian, Chairman of the Plumbing Facilities Committee, was nominated and, as sole nominee, was appointed to the Board in July 2017.
Please contact Board Members concerning their WPC portfolios or other WPC matters via the WPC Secretariat at secretariat@worldplumbing.org.
WHAT CAN WE LEARN FROM THE GRENFELL TOWER FIRE TRAGEDY?


Wayne Smith, Chief Executive Officer, National Fire Industry Association
Are we in the midst of a fire epidemic?
The fires at the Grenfell Tower in London, Marco Polo high rise apartments in Honolulu, Torch Tower in Dubai and the many fires that have occurred without coming to public notice around the world, might suggest that we are.
The most obvious response to such a series of headlining fire disasters is that we can't be complacent about fire protection. But how often do we hear that old story where we spend more on a trendy paintjob on a newly furbished high rise apartment building that we can all so lovingly admire, yet scrimp and screw down on fire protection because of the belief that no one sees a fire protection system anyway - so who really cares?
When we have that consumer attitude aligned with the old chestnut of it can't really happen here, we are setting ourselves up for the next generation of Grenfell tower fire disasters. After the Lacrosse fire in Melbourne, we still have current day occupants of that building storing all sorts of stuff on balconies etc. (as reported by the local Melbourne media) despite the fire investigation making the point that this form of sloppy and over extended storage became a fuel source for the fire at that time.
So how do we honour those lives lost by fire into the future?
See also:
A House of Commons Briefing Paper (PDF)
WATER EFFICIENCY, INFRASTRUCTURE AND RE-USE HEAD AGENDA


Matt Sigler, Technical Director, Plumbing Manufacturers International
This article is reproduced from the August 2017 Ripple Effect newsletter issued by Plumbing Manufacturers International and is used with the permission of PMI.
As policy makers search for consensus on issues relating to water and environment, Plumbing Manufacturers International (PMI) continues to advocate for water efficiency, a restored national water infrastructure, and safe plumbing benefitting public health. While federal policymakers wrangle over budgets and priorities, policymakers in states such as California continue to push for ways to more aggressively conserve and reuse water.
WaterSense program in jeopardy
WaterSense is one of several programs identified for elimination under EPA's proposed budget for Fiscal Year 2018 submitted earlier this year. WaterSense, a voluntary partnership program sponsored by the EPA, has had widespread support from the plumbing manufacturing industry and has provided valuable water- and cost-saving benefits for more than a decade.
SUCCESSFUL INITIAL ACTION TO DEFEND WATERSENSE


The Trump Administration budget called for elimination of the WaterSense program, which is managed by the US Environmental Protection Authority.
However the 21 July 2017 Riso Report, issued by the Plumbing Heating and Cooling Contractors National Association (PHCC), notes that a US House of Representatives appropriations subcommittee has recently stated that it "...rejects the proposed elimination of the WaterSense program."
PHCC is part of several coalitions working to retain the WaterSense program. Although the issue has not yet been resolved successfully, the House of Representatives is now in a position to push for the continuation of WaterSense during the September 2017 budget debate.
See www.safeplumbing.org/news/newsletter/details/august-2017
EPA'S VOLUNTARY WATERSENSE PROGRAM DEMONSTRATES SUCCESS


The Office of Inspector General of the US Environmental Protection Agency (EPA) released a report on the EPA's WaterSense Program on 1 August 2017 which found that use of WaterSense-labeled products saved an estimated 1.5 trillion gallons of water and reduced the amount of energy needed to heat, pump and treat water by 212 billion kilowatt hours.
LAUNCH OF THE EUROPEAN BATHROOM FORUM AND WATER LABEL


A new coalition aimed at establishing an environmental Water Label in Europe has been established: the European Bathroom Forum. The aim of the Water Label is to ensure transparent, reliable and updated information about the water and energy consumption of bathroom products.

This new platform presently consists of 57 European manufacturers and nine trade bodies and associations from the bathroom industry.
UPGRADED PLUMBER TRAINING FRAMEWORK IN ENGLAND


The Plumbing and Domestic Heating Technician Apprenticeship Board has announced that the Government has approved the Apprenticeship Assessment Plan for England. The Assessment Plan provides a prospectus for students, training providers and assessing organizations and details what is involved in the Plumbing and Domestic Heating Technician Apprenticeship.
NEW APHC PRESIDENT CALLS FOR IMPROVED TRAINING AND PROSECUTIONS FOR DEFECTIVE GAS WORK


The new President of the UK Association of Plumbing & Heating Contractors (APHC), Mark Antrobus, recently outlined his key priorities for improving the quality of new entrants and changes in how the gas registration body operates.
SWEDISH PLUMBERS AND ELECTRICIANS ASSOCIATION BUYS PLUMBING SCHOOL


In late June 2017 Installatörsföretagen, an organization formed by the merger of the Electrical Installation Agency EIO and VVS Virksomheden, acquired REFIS, a training school focused on plumbing skills based in Stockholm.
NEW WHO AND UNICEF GLOBAL REPORT ON SAFE WATER SUPPLY AND SANITATION SERVICES


The WHO/UNICEF Joint Monitoring Programme for Water Supply, Sanitation and Hygiene has published a new report: Progress on Drinking Water, Sanitation and Hygiene: 2017 Update and SDG Baselines.
Estimates of safely managed drinking water services are presented for 96 countries, while estimates are provided for safely managed sanitation services for 84 countries. This report also presents data on the availability of handwashing facilities with soap and water in the home for 70 countries.
The report finds that in 2015, 29% of the global population (2.1 billion people) lacked safely managed drinking water services – meaning water at home, available, and safe.
Sixty-one percent of the global population (4.5 billion people) lacked safely managed sanitation services – meaning use of a toilet or latrine that leads to treatment or safe disposal of excreta.
NEW ASIAN DEVELOPMENT BANK AND WHO HANDBOOK ON WATER SAFETY PLANNING FOR URBAN WATER UTILITIES


This new handbook provides practical guidance on integrating the Water Safety Plan (WSP) approach into Asian Development Bank (ADB) urban water projects, to aid compliance with global best practices.
Following the World Health Organization (WHO) Water Safety Plan Manual (2009), adapted to ADB's operations, this handbook offers step-by-step guidance on developing and implementing a WSP.
RECENT INDUSTRY EVENTS
2017 ISH FRANKFURT - ANOTHER OUTSTANDING SUCCESSS


ISH Frankfurt is the leading international trade fair for bathroom, plumbing, heating and air conditioning products and services – as evidenced by the visitor and exhibitor figures for ISH 2017.
ISH Frankfurt is held every two years and the March 2017 edition was another outstanding and record breaking event. The number of visitors hit a new high of 198,810 and the number of exhibitors also reached a new record of 2,485.
The exhibitor space in 2017 was a huge 261,300 square meters. The fair attracts key decision makers, with 45% of visitors holding upper or top management positions.
Nearly 40% of visitors come to ISH from countries outside Germany, with China providing the largest number of international visitors. Of the exhibitors, 64% are from outside Germany.
Ninety-six per cent of surveyed visitors said they were very satisfied or satisfied with the 2017 fair.
The March 2019 edition of ISH Frankfurt is likely to be another major step forward in the success of this event. It will be extended by one day (operating Monday through Friday) and will have enlarged and renewed exhibition spaces. See the ISH 2019 notification in upcoming events section below.
https://ish.messefrankfurt.com/frankfurt/en/besucher/willkommen.html
SUCCESSFUL CIPH MAKING HISTORY TOGETHER CONFERENCE JULY 2017


The Canadian Institute of Plumbing and Heating (CIPH) held a successful Annual Business Conference with a 'Making History Together' theme The event was held over 25 to 27 June 2017 in Ottawa Ontario, in conjunction with the 150th Anniversary of Canadian Confederation. More than 280 Delegates and Companions from across North America attended the event.
The event provided attendees the opportunity to engage with a powerful roster of speakers on a variety of informative topics. The concepts and new approaches behind these topics were instrumental in helping to illuminate the conference theme.
DATES FOR DIARY 2017


ISH Shanghai 5-7 September 2017, Shanghai China
Indian Plumbing Association Plumbing Design for High Rise Buildings Conference 22-23 September 2017, Chennai India
The IAPMO Group 88th Annual Education & Business Conference 24-28 September 2017, Anchorage Alaska
Plumbing Heating Cooling Contractors Connect 2017 3-6 October 2017, Milwaukee USA
WorldSkills Competition 16-19 October 2017, Abu Dhabi United Arab Emirates
WorldSkills Conference 16-17 October 2017, Abu Dhabi United Arab Emirates
World Plumbing Council General Meeting + Four Pillars of Plumbing Forum, 19 October 2017, Abu Dhabi United Arab Emirates
ASPE 2017 Tech Symposium 19-22 October 2017, Montreal Canada
Plumbing Manufacturers International In the Spirit of Collaboration Conference 13-16 November 2017, Sonoma California
ISH India Powered by IPA 22-24 February 2018, Bengaluru India
Emerging Water Technology Symposium 15-16 May 2018, Los Angeles California
World Plumbing Council General Meeting + Four Pillars of Plumbing Forum, 18 May 2018, Los Angeles California
ISH Frankfurt 11-15 March 2019, Frankfurt Germany
From 2019 the trade fair will begin on Monday, instead of Tuesday as in the past. The next ISH Frankfurt will also benefit from a new exhibition hall, a new layout in the Energy section and other improvements in locations and venues.
World Plumbing Council 12th Triennial World Plumbing Conference, 11-13 September 2019, Melbourne Australia
Contact secretariat@worldplumbing.org to provide an event report or request listing of an upcoming event.