Below are videos from the WPC General Meeting held virtually 9, December 2020.
Thank you to all who attended.
WPC/IWSH Highlight Report
WPC donations for handwashing stations in coordination with International Water, Sanitation & Hygiene Foundation (IWSH) during COVID-19.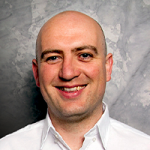 Seán Kearney, IWSH Foundation
Seán Kearney (Managing Director) joined The IAPMO Group in 2015, and from that point has overseen development of the international Community Plumbing Challenge (CPC) program, which has grown into the flagship initiative of the IWSH Foundation today. Over the past five years, he has directed projects launched in India, South Africa, Indonesia, and the United States.
Kearney worked for WorldSkills Foundation during its start-up period from 2013-15, during which time the CPC concept was established, alongside several other skills showcase projects and sustainability initiatives that lead to further project management experience in countries across Europe, Asia, Africa and South America.
He is responsible for strategic and organizational leadership across the IWSH team, and further guidance in the design and delivery of other international programs and partnerships of The IAPMO Group.
World Health Organization (WHO) Keynote Address
Fundamentals First: Global Progress on WASH and Waste in Health Care Facilities.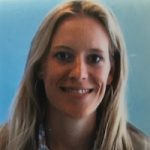 Arabella Hayter, World Health Organisation
Arabella Hayter has been a Water, Sanitation, Hygiene and Health consultant for the World Health Organisation Geneva since 2015. She provides country support for work on WASH in health care facilities, particularly WASH FIT training and follow up.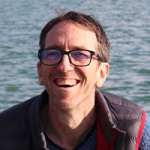 Rick Johnston, World Health Organisation
Rick Johnston is a WHO technical officer, and co-leads the WHO/UNICEF Joint Monitoring Programme for Water Supply, Sanitation and Hygiene (JMP), which tracks progress towards global targets for WASH in households, schools and health care facilities. He has a PhD in environmental engineering with a focus on drinking water treatment, and before joining WHO in 2013 worked with the Swiss Federal Institute of Aquatic Science and Technology (Eawag) and with UNICEF.
Maggie Montgomery, World Health Organisation
Maggie Montgomery is a WHO technical officer, responsible for work on WASH in health care facilities, WASH in emergencies and household water treatment. Prior to joining WHO in 2010, she led research and implementation efforts in Tanzania on WASH and child health with various NGOs and development organizations. She has a PhD in environmental engineering and is a licensed civil engineer in the State of California.
Panel Discussion: Plumbing System Implications Related to the COVID-19 Pandemic
Hear from experts from academia and industry on the latest research, risk management practices and guidance documents.
Pete DeMarco, IAPMO
Pete DeMarco is the Executive Vice President of Advocacy and Research for the IAPMO Group.  His responsibilities include input into IAPMO's government relations department, water efficiency and green building initiatives, standards development activities, domestic and international plumbing programs, industry outreach programs and development of research projects relating to water efficiency.
Pete is the founder of the Plumbing Efficiency Research Coalition (PERC), an organization dedicated to conducting research pertaining to plumbing systems in consideration of the emerging trends towards lower water consuming plumbing fixtures and appliances.  He has acted as lead facilitator for the American National Standards Institute's Energy Efficiency Standardization Coordination Collaborative.
Notably, Pete also co-chaired the Steering Committee for Water Efficient Products which helped to foster the development of the US EPA WaterSense® program.  He currently serves as Chair of the Board of Directors for the Alliance for Water Efficiency (AWE) and previously served on the Board of Directors and on the Executive Committee for the Plumbing Manufacturers International (PMI).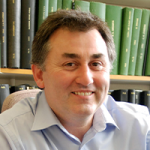 Dr. Michael Gormley, Heriot Watt University
Dr. Michael Gormley is Associate Professor and Director of the Institute for Sustainable building design at Heriot-Watt University in Edinburgh, Scotland. He has been working in the field of modelling air and water flows in building drainage systems for over 20 years and has been a chartered engineer for over 35 years. He is currently a member of the Hydro Nation Forum which advises the Scottish Government on water policy matters. Since the beginning of the pandemic he has been a member of the Scientific Advisory Group for Emergencies (SAGE) working on the Environment Modelling Group (EMG) and the Transmission in Wastewater in the Environment Group (TWEG) which advises the UK Government on Covid-19 related policy and produces evidence for mitigation measures. He is a named inventor on several international patents and is an expert on pressure transient generation, propagation and alleviation in High-Rise building drainage systems.
Dr. Andy Whelton, Purdue University
Andrew Whelton is an associate professor of civil, environmental, and ecological engineering at Purdue University. He leads the Purdue University Center for Plumbing Safety, and co-developed the online Building Water Safety short-course for health professionals. Professor Whelton's team focusses on water safety and material issues associated with infrastructure and public health. Professor Whelton earned a PhD, Masters of Science, and bachelors of science degrees at Virginia Tech, and worked for the US Army, the National Institute for Standards and Technology, and in the private sector.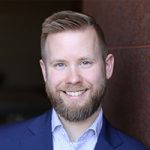 Christoph Lohr, IAPMO
Christoph Lohr has over 10 years of experience in designing plumbing systems for healthcare, laboratory, hospitality, sports, and university projects. He has a reputation as a results-oriented expert. Christoph's current responsibilities as Vice President of Strategic Initiatives for IAPMO is to identify long term, high impact projects, developing a business case for them, bring resources to bear, and executing them for maximum results. He has a concentrated focus in honing his personal and organization's strategy on possible breakthrough points which has led to improved effectiveness and growth.
Christoph's professional activities in the industry extend into multiple volunteer associations, of which he has also assumed leadership roles setting strategy and direction for teams including ASPE Phoenix Chapter, ASPE Society, ASPE Legionella Working Group, ASHRAE Committees, PIPE Trust of Arizona, IAPMO's Safe Building Reopening Best Practices among others. Additionally, he has been involved in numerous strategic planning initiatives to help organizations he has belonged to in improving their overall effectiveness. It is with this mindset that Christoph consistently looks to find long-term, holistic solutions that positively impact public health and safety, particularly in the world of water and plumbing.