WORLD PLUMBING DAY 2020 AROUND THE WORLD
Celebrations for World Plumbing Day 2020 were subdued in many parts of the world due to the outbreak of COVID-19. The global pandemic affected celebrations differently, with those countries first hit by the virus cancelling all celebrations. Those countries that were just beginning to be impacted scaled back many of their events, while those countries were the virus had not yet been detected continued as planned. Whether it was celebrated at home under quarantine, or openly among others, it was a good reminder to all of the importance of proper hygiene and sanitation, especially given the global pandemic.
Below are submissions from around the globe, categorized by country. If you would like to add your celebration, please email secretariat@worldplumbing.org.
---
AUSTRALIA
The Master Plumbers and Gasfitters Association of Western Australia
The Master Plumbers and Gasfitters Association of Western Australia celebrated World Plumbing Day 2020 with a week-long campaign on leading commercial radio stations in Perth and regional towns throughout Western Australia.
The campaign, which created greater public awareness of the importance of plumbing and qualified plumbers, included two interviews with the Association's President and Chief Executive, live reads by radio announcers and paid advertising.
There was additional promotion on a radio station in one of Western Australia's major regional towns.
MPGA President Matt Johnson WPD Interview
MASTER PLUMBERS WA – Murray Thomas – 6PR Simon Beaumont – 11.3.20
BME Plumbing & Gas
---
Celebrating World Plumbing Day 11 March, Every Year, Everywhere – MPAQ

 On Wednesday, 11 March, MPAQ once again celebrated World Plumbing Day by hosting the industry's biggest breakfast at the Brisbane Convention and Exhibition Centre. With over 300 attendees from the plumbing and gas industry, it was humbling to see the support and appreciation that individuals have for their industry.
 There were a number of government representatives in attendance, with special guests including the Honourable Mick de Brenni, Minister for Housing and Public Works, Digital Technology and Sport, and Brett Bassett, Commissioner of the Queensland Building and Construction Commission.
Guest speaker – Michael Crossland
 The event's guest speaker was Michael Crossland, an extraordinary man who has defied the odds of life-threatening cancer to build a life of exceptional achievements. An accomplished businessman and an elite sportsman, his life is a remarkable success. Despite spending nearly a quarter of his life in hospital, Michael has forged a highly successful career in the corporate world, represented Australia in his chosen sport and featured regularly across all forms of media. He also runs a school and orphanage in Haiti and has been presented with the Australia Day Ambassador role for eight consecutive years.
Safe to say there wasn't a dry eye in the room when Michael was talking!
This is a Conversation Starter (TIACS)
The MPAQ team sold raffle tickets throughout the breakfast for the 2020 MPAQ Events Charity Partner, This is a Conversation Starter (TIACS). Thank you to everyone who donated — over $4,000 was raised from your contributions! A special thank-you to TIACS founders Ed Ross and Daniel Allen, who were in attendance.
Visit the Events page on the MPAQ website (www.mpaq.com.au) for more information about TIACS or how to donate.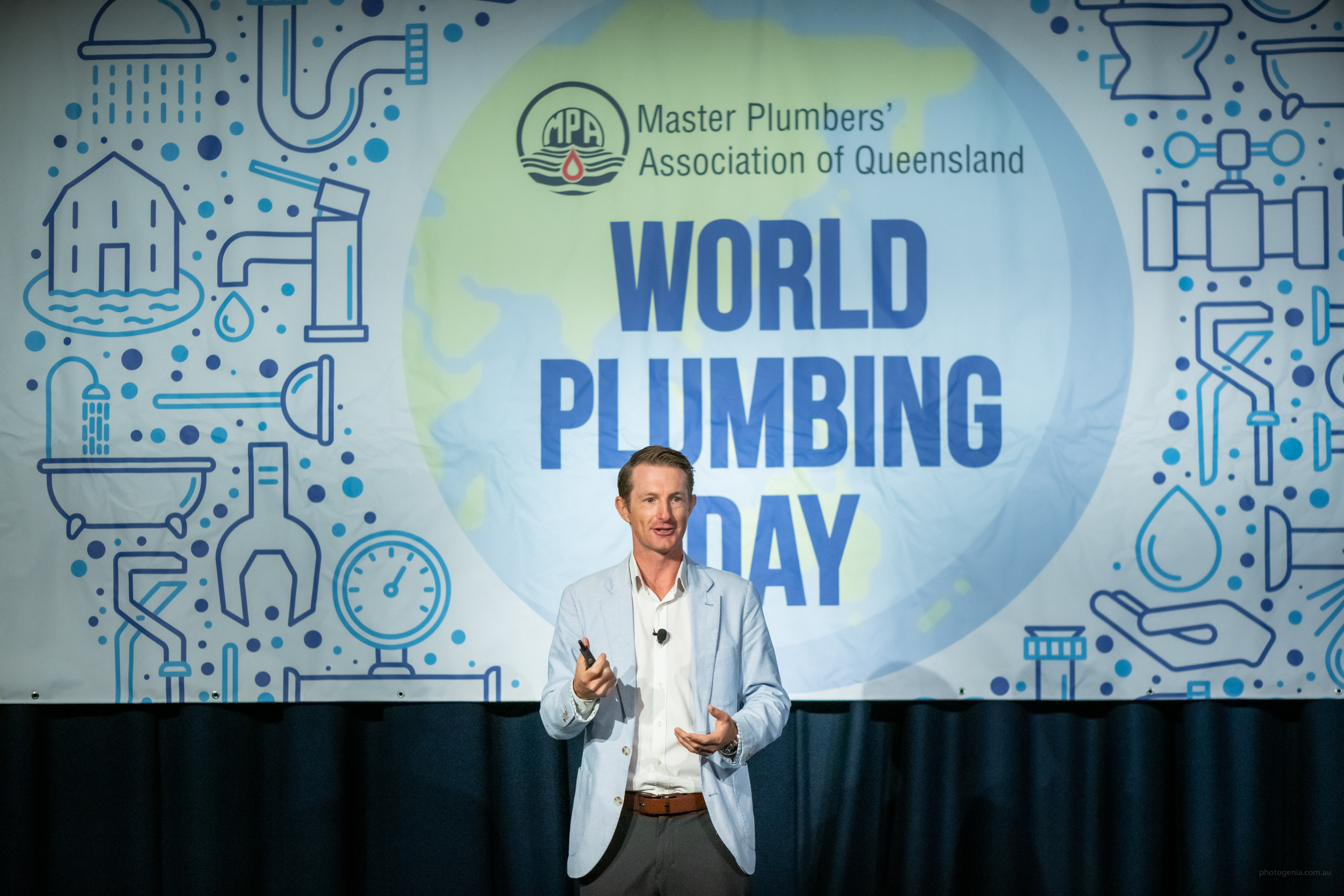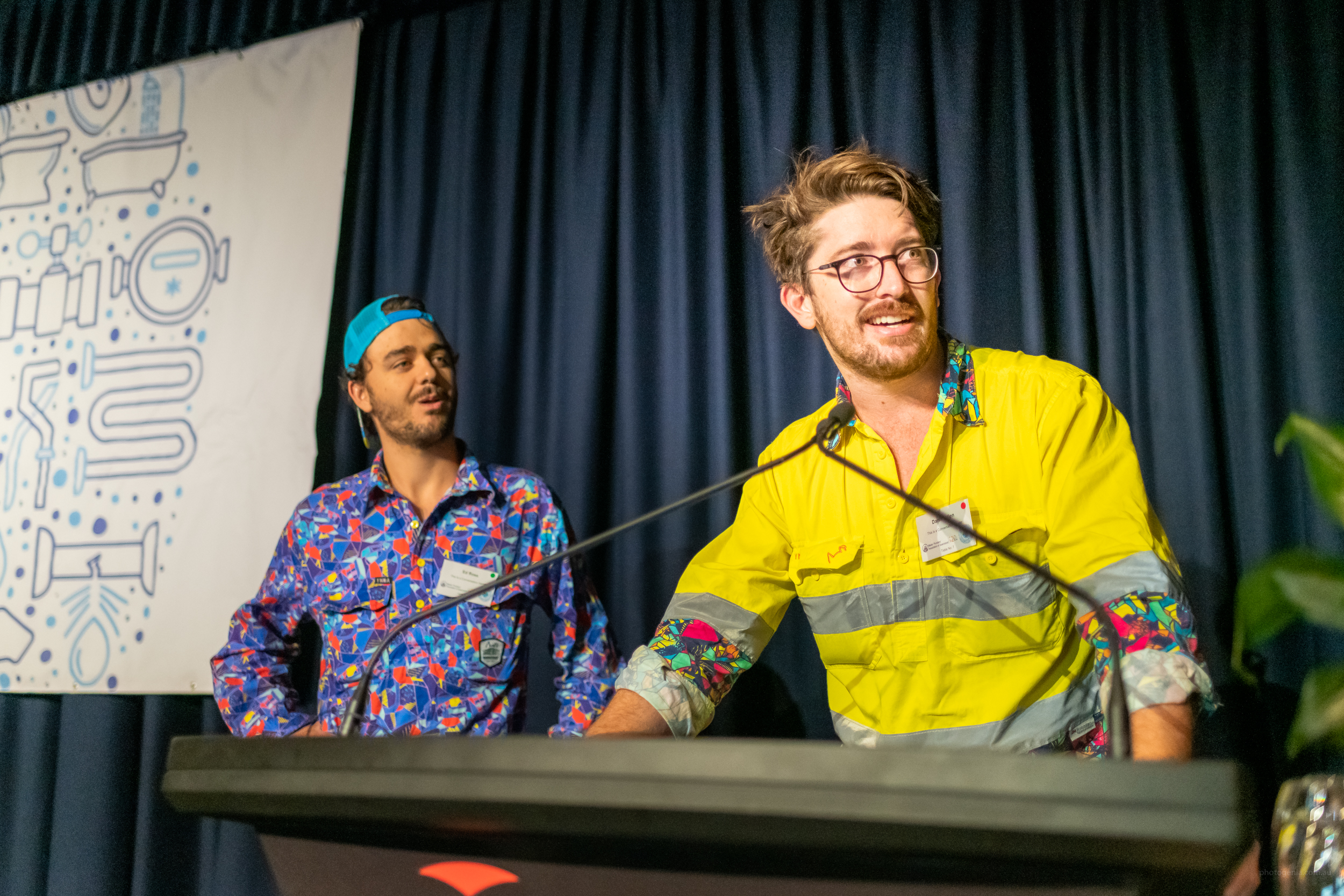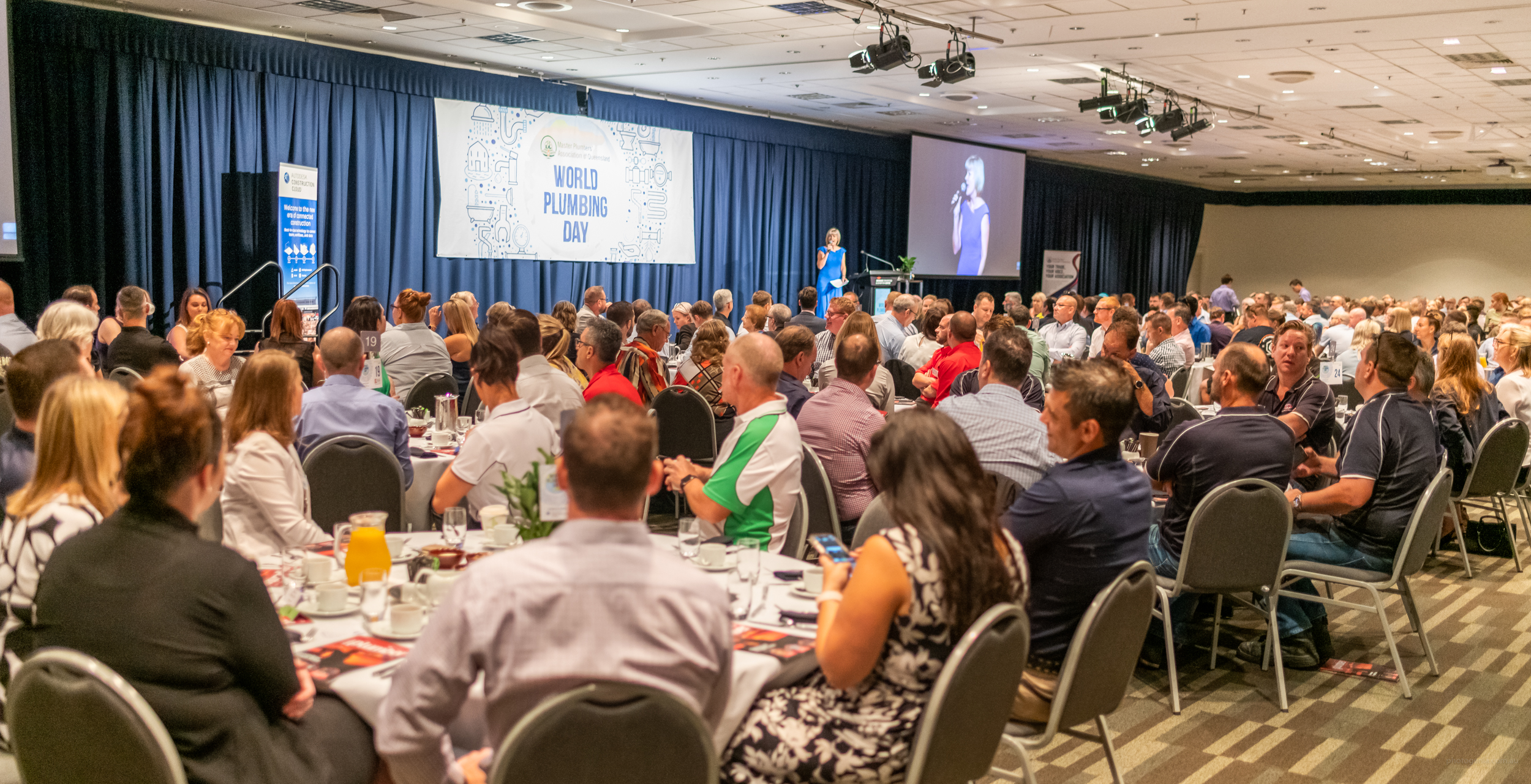 ---
BURKINA FASO

Abdoul Matinou held an event at a plumbing training school to discuss the issues facing the industry. Additionally, he visited a primary school to inaugurate the implementation of a nice hand washing and safe drinking water place for the children of the school.
Additionally, he also conducted an interview with www.bf1tv.com about World Plumbing Day.

---
GHANA
Kimo Home submitted the following images and video from celebrations in Ghana.