APRIL 2022 | Chairman's Message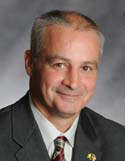 Since our last newsletter, the world has been turned upside down by the devasting war in Ukraine. No matter which side you sit on this terrible dilemma the devastation affects your daily life in one way or another. The Ukrainian people are suffering death and destruction at the bloody hands of the Russians for no other reason than wanting to live free. I know the WPC should remain neutral, not comment on political issues and just discuss matters that pertain to plumbing, but this war has destroyed a country's entire infrastructure. No clean water or sanitation. No heating gas for cooking and comfort. As a plumber in the construction industry, I watch the daily news images of bombed-out homes, buildings, businesses and roads, and think of the enormous job of rebuilding. Where do you start such an enormous undertaking? Those in the plumbing industry know that water and proper sanitation will need to be on the top of their priority list along with so many others. I just hope that the world can supply as much money for rebuilding and resettlement as they did for weapons of mass destruction.
I feel guilty complaining about inflation due to material shortages caused by the war but it's a reality. Oil and gas run the world. When the price of oil and gas go up so does everything else, and with the shortages comes inflation. Material escalation has almost doubled the price of raw materials, especially materials for pipe and fittings that supplies the plumbing industry. At the last World Plumbing Council board of directors virtual meeting, all of the board members said they are experiencing the same problems: backorders of materials and escalation of costs, along with skilled manpower shortages.
We also discussed the WPC scholarship program at our most recent meeting. Could we offer our scholarships for traveling abroad in light of all the uncertainties in the world of travel? The pandemic is still raging in some parts of the world, as we recently passed 6 million deaths due to the virus. We are considering virtual scholarships in the intermediate future along with the postponement of the WPC Conference in Shanghai. We hope to have these all-important decisions finalized by the end of May, if not sooner.
If you haven't seen the WPC's World Plumbing Day message, I strongly recommend you consider the message commemorating our essential workers. There is no "I" in team, and the plumbing industry team does not provide clean, high-quality sustainable drinking water and sanitation without the entire plumbing community contributing each day — especially our plumbing instructors. They sacrifice their time away from their families to teach the proper methods of installing the technology that is needed to protect the health and safety of our countries. I hope that everyone in the plumbing industry enjoyed their day of celebration March 11.
A few members have not renewed their membership over the past few years due to one reason or another. We will be reaching out to them in hopes of not only sustaining, but increasing, our membership. We are financially sound due to good stewardships from present and past officers of the WPC, but we are only as good as our membership. If you know anyone who would like to participate in sharing their knowledge with the plumbing community, please promote the WPC for membership. Also, please forward any photos and stories of your World Plumbing Day activities to our website along with any stories of plumbing installations in your country.
Please keep all of the victims of the Ukraine war in your thoughts and prayers, and hope that peace will come soon to everyone in the world who is suffering from oppression and starvation.
WPC Chairman
Tom Bigley
NEW STUDY FINDS ACCIDENTAL ALTERATION OF WATER TEMPERATURE AT THE TAP WHILST BATHING WAS INVOLVED IN MORE THAN 55% OF INJURIES IN PEOPLE ADMITTED WITH TAP WATER SCALDS TO AUSTRALIAN AND NEW ZEALAND BURN CENTERS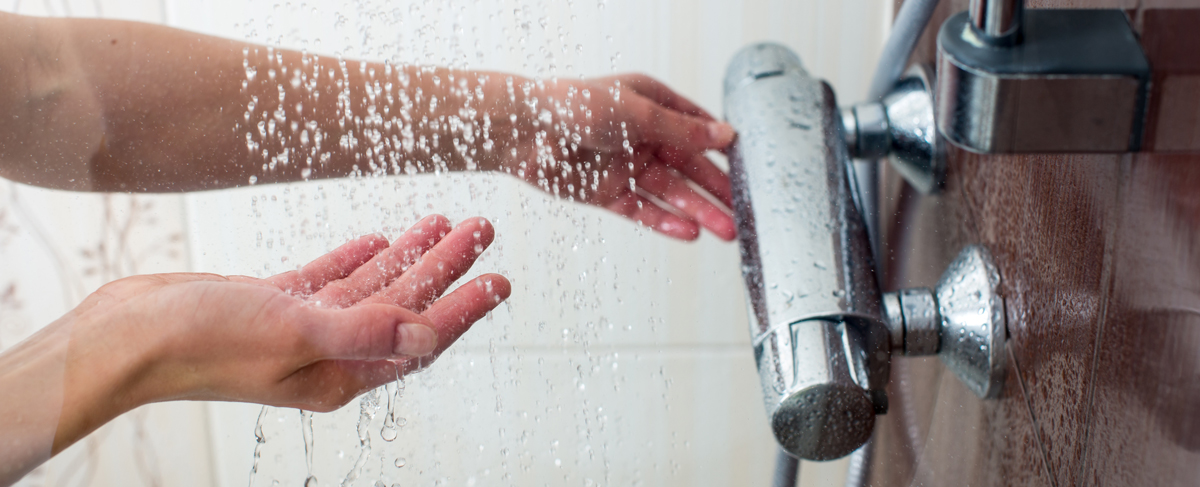 Submitted by Yvonne Singer
Burns Program Coordinator, Victorian Adult Burn Service, The Alfred
Asia Pacific Representative, International Society of Burn Injuries
Prevention Committee, International Society of Burn Injuries
American Burn Association Quality and Registry Committee
Scalds caused from hot tap water can have devastating outcomes and lifelong consequences for survivors.
A 2020 study conducted by the Australian and New Zealand professional burns community using data from the Burn Registry of Australia and New Zealand highlighted the frequency, demographic profile and in-hospital outcomes of people with tap water scalds admitted to Australian and New Zealand burn services between 2010, and 2018.
The study was undertaken in collaboration with Tom Roberts from the Australian Building Codes Board (ABCB), and Ross Wakefield from the New Zealand Ministry of Business, Innovation and Employment (NZMBIE).
Overall, 650 people with tap water scalds were admitted to a burn centre during the study period. Most tap water scalds occurred in the home, and 92% of injuries occurred in the bathroom.
More than 55% of injuries occurred due to accidental alteration of water temperature at the tap whilst the person was bathing. These included older people who grabbed the shower tap(s) to break a fall, or children accidentally altering flowing water temperature at the bath tap, even when parents were in the room.
Australians who sustained tap water scalds were older (median [IQR] 29 [1-69] years) than New Zealanders (2 [1-36] years).
Injuries from tap water scalds were more severe than burns from other mechanisms. Two thirds of patients underwent a surgical procedure: with skin grafting the most common procedure.
Overall, the mortality rate for people admitted with tap water scalds was 3.7%, more than twice the proportion of Australian and New Zealanders who die from other types of burns. The median hospital length of stay was 8.8 days, which was also more than twice the median length of stay of patients with other burn types.
Tap water scald burn injuries cost the Australian healthcare system an estimated 5 million Australian dollars per annum, based on previously published formulas to calculate Australian healthcare system costs for burns treatment.
The Australian and New Zealand burns community commend the ABCB and NZ MBIE response to the findings of the study. The 2022 Plumbing Code of Australia proposed revisions include simple and novel recommendations regarding tap fixture design and installation in bath and shower recesses to prevent accidental alteration of water at bath and shower tap fixtures. The NZ MBIE are considering options to reduce the risk of scalding injuries from new plumbing fixtures under the NZ Building Code.
Our study findings and the novel binational regulatory risk mitigation strategies may have regulatory relevance in other international settings. Moreover, this cross-professional collaboration facilitated understanding of research findings from multiple perspectives which improved the contextual interpretation of data and identification of novel solutions that minimize risk.
We encourage plumbing regulatory bodies and burn care professionals in other jurisdictions internationally to collaborate in projects to understand the nuanced contextual characteristics of tap water scalds injuries in different environments, cultures and socioeconomic systems.
More information on the paper is available here.
Please contact the WPC for information on how to access a full copy of the paper.
The Australian Building Codes Board and the New Zealand Ministry of Business, Innovation and Employment contributed to this article.
WORLD PLUMBING DAY 2022 CELEBRATIONS FROM AROUND THE GLOBE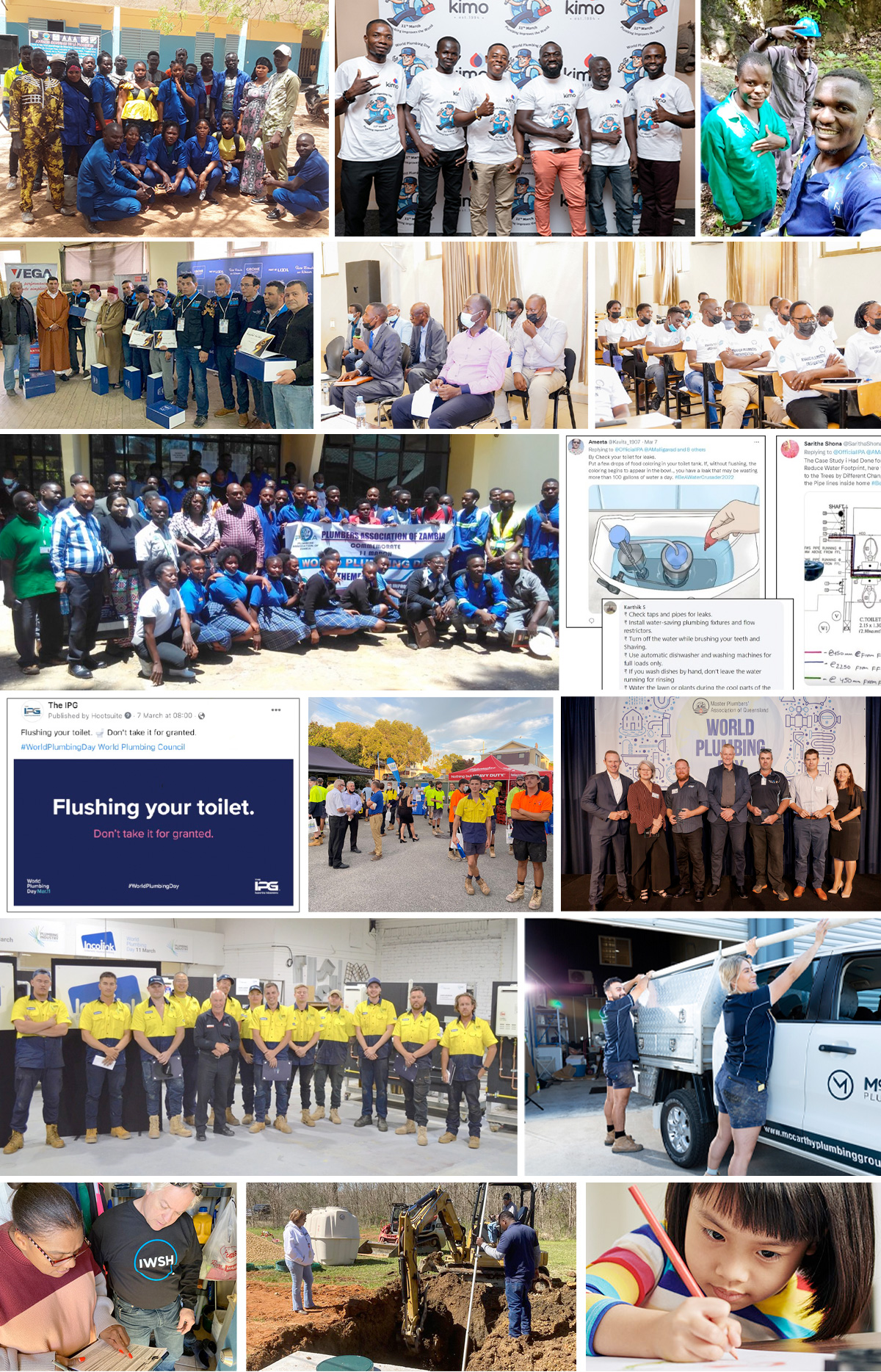 With COVID restriction relaxing in many parts of the world and things opening up, people were able to once again hold events celebrating World Plumbing Day, and once again we were impressed with the response from the plumbing industry. Many of you took the time to share your activities and celebrations, via social media and email, thank you. We have compiled your submissions and posted them on the WPC website World Plumbing Day recap page, which can be viewed here. Thank you to all you contributed in bringing awareness on March 11 to our important profession.
CIPHE PRODUCES TWO VIDEOS FOR THE PLUMBING INDUSTRY

Submitted by The Chartered Institute of Plumbing and Heating Engineering (CIPHE) 
CIPHE has produced two animations, the first of which announces the CIPHE Low Temperature Heating and Hot Water Systems in Dwellings qualification. It is the culmination of more than two years of work in developing a course in which qualified and experienced installers across the industry can take part.
Low Temperature Heating & Hot Water Training: CIPHE and LTH training on Vimeo
The other animation reinforces the "True Value" in appointing qualified plumbing and heating professionals. One thousand homeowners were invited to participate in a survey regarding their experiences in hiring plumbing and heating installers.
Professional Plumbers: CIPHE Professional Plumbers on Vimeo
EQUIPPING PLUMBING STUDENTS TO BE READY FOR TOMORROW'S EMERGING TRENDS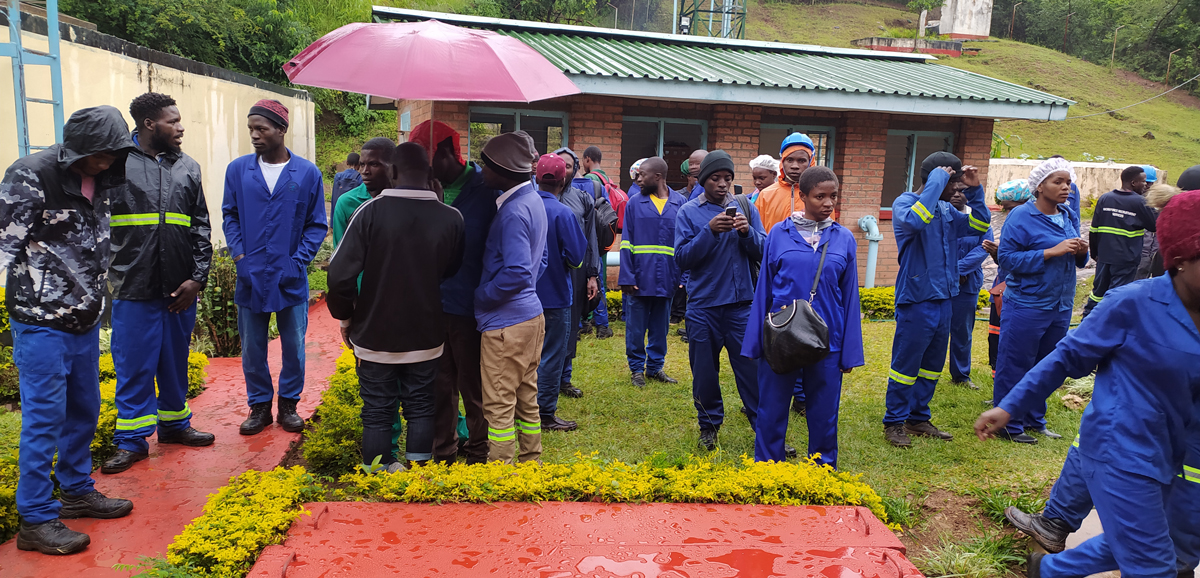 Submitted by Charles ZM Kapasula, Plumbing Tutor, Phwezi Rural Polytechnic, RUMPHI MALAWI (AFRICA)
Remaining relevant and a specific value for your customers by staying on top of significant trends driving the marketplace is what Charles ZM Kapasula, a plumbing tutor at Phwezi Rural Polytechnic, urges his plumbing students to do. Staying on top of new trends and products can help make your project more efficient and consistent.
The following are steps he recommends his plumbing students take to prepare for emerging trends:
Think of changing the bathroom design trend to favor greater use of open-room concepts, curbless entries, larger tiles and varied finish materials.
When remodeling, create a new home. This often means starting in the kitchen and bathroom. These two rooms are where homeowners traditionally spend the bulk of their time. Implement renovations that can extend the life of the residences. This includes fully remodeled bathrooms with walk-in, low-curb showers; free-standing tubs; and multiple showerheads and sprays.
Emphasize time-efficient products to keep up with demand by using a system approach versus a component approach. For example, a Quick Drain complete solution is an example of a shower system that saves time. The integrated PVC drain, combined with pre-sloped shower panels and water proofing accessories, represents a total shower solution for promoting effective and efficient drainage. It can be installed in as little as one day.
Look to add value to the home. When consumers are in the market to upgrade their surroundings, they customize their homes while making them more comfortable as well. Some retailers believe technology will continue to make its way to customers' homes through that category. These retailers felt that homeowners' desires to build a smarter home will continue and that plumbing products will be part of this trend.
Use environmentally friendly products that are not only relatively affordable, but also save money by reducing water use over time without compromising day-to-day use. Products that are innovative and promote green building practices are great items for retailers to offer, as consumers will begin to make the switch over time. One example of appliances that integrate both technology and eco-friendly functions can be found in dishwashers. Manufacturers continue to develop products that meet higher energy-efficiency standards and save water, with some using water from the rinse circle for the next wash.
As part of our everyday life and to make sure that his plumbing students are ready for the future's emerging trends, they must possess the greatest technical skills, which are acquired through a combination of formal training and serving as an apprentice. A brief list of the most common ones are:
Familiarity and proficiency with all tools of the trade
Knowledge of construction techniques used in different structures containing plumbing
Understanding of processes for installation and repair system
They must also possess the appropriate physical skills. For most plumbers, the following may be considered essential:
Sufficient physical strength to lift heavy pipes tools etc.
Flexibility to work in tight, awkward spaces
Enough hand-eye coordination to manipulate, assemble and repair small objects
They should also possess business management skills. Because most plumbers are responsible for their own work, and may also supervise others, it is essential to possess basic management skills, which are imparted to the students through entrepreneurial lessons. These typically include:
Planning and adhering to work schedules
Establishing and working within a budget that supports overall business goals
Managing and directing workers to maintain costs and schedules
Finally, they have to acquire customer care skills as they interact daily with clients, co-workers and other businesses. The most important of these are:
The ability to communicate clearly, both verbally and written
Good social etiquette (e.g., being polite, considerate and courteous in your interactions)
Patience and the ability to interact well with different personality types.
2021 PLUMBING AND FIRE INDUSTRY AWARDS HELD ON MARCH 17

Submitted by the Plumbing Industry Climate Action Centre
The 2021 Plumbing and Fire Industry Awards (PFIAs) were held March 17 at the Crown Palladium in Melbourne, Australia.
The PFIAs celebrate the achievements of committed professionals and apprentices who excel in their trade or whose work has made a great impact on their company or the industry.
The awards cover a broad range of industry activities and contributions, and recognize Indigenous and female industry professionals, excellence in OHS, education and sustainability, and outstanding contributions from the fire protection industry.
This year more than 500 people celebrated the achievements of their peers at the sold-out event. Guests were entertained in style by stand-up comedian and MC Lehmo, and later in the night Kate Ceberano and her band belted out some crowd favorites.
The Plumbing and Fire Industry Awards is a joint initiative driven by key industry stakeholders comprising the Master Plumbers and Mechanical Services Association of Australia, the Plumbing and Pipe Trades Employees Union, the National Fire Industry Association, the Association of Hydraulic Service Consultants Australia and the Plumbing Industry Climate Action Centre.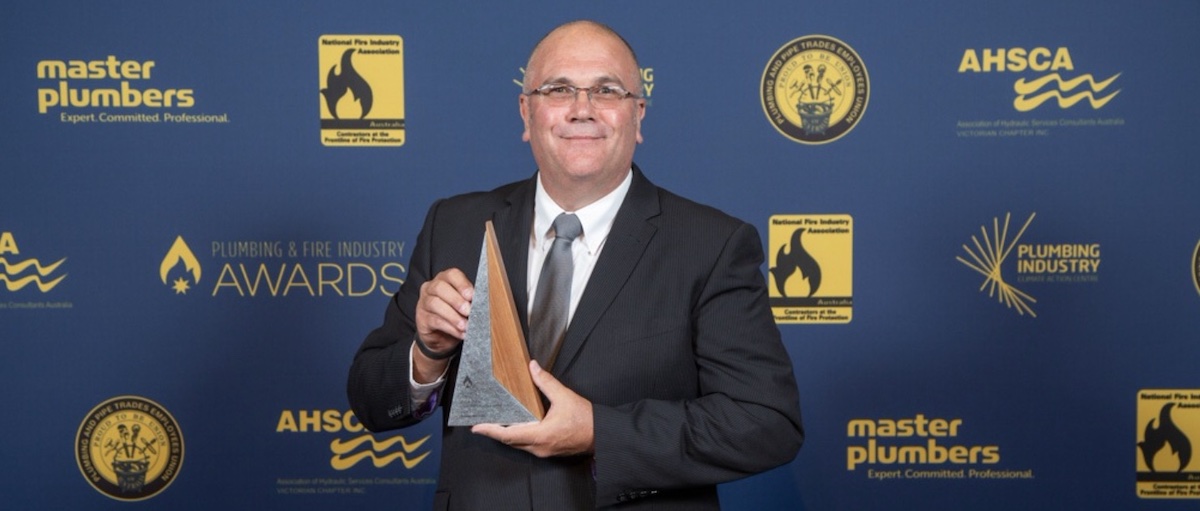 Russell Menzies named winner of William P. Hite Award
PICAC was proud to present the final award of the 2021 PFIAs, the William P. Hite Award, to Russell Menzies.
The William P. Hite Award is the highest award in our industry and is presented to an industry participant who has excelled in a leadership role, and whose impact has made a significant difference for the benefit of all in the plumbing, fire protection, HVAC and pipe trades industries.
This honor recognizes Russell Menzies' role in developing the Registered Training Organization CEPUTEC into a leading provider of specialized health and safety training at the forefront of the plumbing industry in Australia.
The William P. Hite Award was presented by PPTEU Federal Secretary Earle Setches and PICAC Chair Carmel Coate, who paid tribute to Russell's dedication to safety and training and his instrumental role in the establishment of the PICAC Geelong campus.
In 2015, Russell completed the United Association's Instructor Training Program in Ann Arbor, Michigan, becoming the first-ever Australian to complete this program. Russell transferred these learnings back to his local industry, enabling CEPUTEC to grow and diversify into an industry-leading training provider.
PICAC AND IAPMO OCEANA HOST RENEWABLE HYDROGEN ROUNDTABLE

Submitted by the Plumbing Industry Climate Action Centre
On Feb. 24, PICAC, in partnership with IAPMO Oceana, hosted the Renewable Hydrogen Roundtable at the Royal Society of Victoria in Melbourne, Australia. The event brought together key industry leaders to take a deep dive into the status of hydrogen industry development and highlight which steps are needed to accelerate the expansion of the burgeoning sector in Australia.
Featuring keynote presentations from AEMO, AGIG, Climate Works, Countrywide Renewable Energy, Siemens and Ampol, the industry roundtable commenced with an address from Dr Alan Finkle, special adviser to the Australian Government on Low Emissions Technology and chair of the Technology Investment Advisory Council. The event culminated with a dinner address from The Hon. Lily D'Ambrosio MP, Victorian minister for Energy, Environment and Climate Change.
A key feature of the roundtable was the group workshops, a format that allowed for open and frank discussion about the opportunity of hydrogen, and some of the challenges or roadblocks on the pathway to reaching our hydrogen potential.
The discussions within the groups were robust and addressed a range of issues along the hydrogen industry development chain – from primary production, through transport and storage, export and shipping, domestic products and appliances, and regulations and standards.
PICAC looks forward to facilitating further events to bring together industry figures and expand upon the key focus areas that have emerged from this roundtable.
TO CELEBRATE WORLD WATER DAY, IAPMO SUPPORTS BIPARTISAN BILL TO ADDRESS UNITED STATES' PLUMBING NEEDS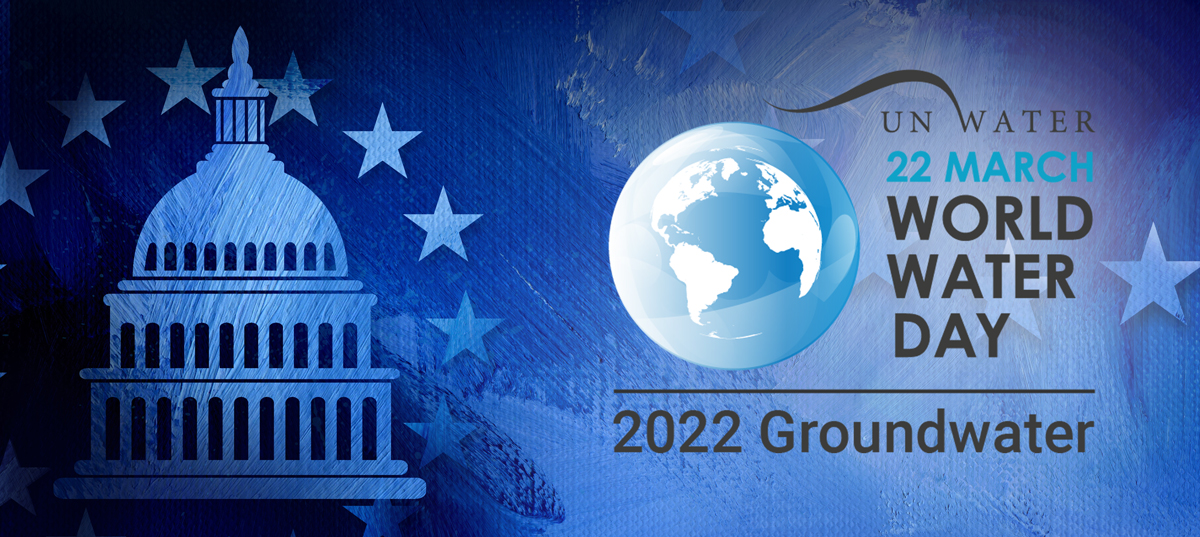 More than 2 billion people worldwide — including more than 2 million Americans — live without access to running water, basic indoor plumbing, or proper sanitation. The International Association of Plumbing and Mechanical Officials (IAPMO®) is determined to close the world's water gap.
In celebration of World Water Day, IAPMO, along with Global Health Council, InterAction, Millennium Water Alliance, UNICEF USA, WaterAid America, World Vision, World Wildlife Fund, hosted a U.S. Congressional WASH briefing titled "Water, Water, Everywhere: A Building Block for Global Security." This event is in conjunction with the Congressional International Water and Sanitation Caucus, chaired by Rep. Earl Blumenauer (D-Oregon.), Rep. Darin LaHood (R-Illinois.), Rep. Grace Meng (D-New York), and Rep. Jackie Walorski (R-Indiana). The event highlighted the important role the United States plays in helping countries address their water security challenges. It further builds on IAPMO's continued partnership with USAID and the U.S. Department of Commerce to expand water and sanitation access by utilizing the best resources from U.S. industry.
In addition to the congressional briefing, IAPMO is also pleased to endorse a new bill led by Sen. Ron Wyden (D-Oregon) and co-sponsored by Sen. Martin Heinrich (D-New Mexico). This new legislation, the Water, Sanitation, and Hygiene Sector Development Act of 2022 (WASH Act), aims to address the running water and basic indoor plumbing needs of underserved Americans.
"Between historic drought and increasingly outdated infrastructure, Western communities are in desperate need of federal help to shore up access to clean drinking water and safe sanitation," Wyden said. "Access to clean drinking water is a human right, and this legislation is a key piece of the puzzle in helping identify just how far reaching the water access gap is, and then responding with investments supporting those communities to close that gap across Oregon and nationwide."
The WASH Act will improve both data on water and sanitation access, and expand options for water service delivery, by establishing a Water and Sanitation Needs Working Group to more accurately survey households in the United States that do not have complete access to water and sanitation services, and it establishes a pilot grant program designed to expand options for decentralized water service infrastructure.
"Access to clean water and safe sanitation are basic human rights," says Dain M. Hansen, IAPMO executive vice president of Government Affairs. "On World Water Day — and every day — our mission at IAPMO is to leverage our resources and expertise to help address this critical national and worldwide issue. We are confident that these types of programs and policies, along with working with like-minded partners, will improve the quality of life for millions of the world's citizens who struggle to access and reap the benefits of one of our most precious resources: water."
The congressional briefing and the introduction of the WASH Act are just a couple of the several wide-ranging initiatives in which IAPMO and IAPMO's philanthropic arm, the International, Water, Sanitation and Hygiene Foundation (IWSH), were engaged in during the month of March. They are working collaboratively with plumbing industry colleagues, government agencies, non-profits, and other organizations toward a common goal of clean drinking water and safe sanitation for all. Some of these include:
Investing in solutions that expand access to water and sanitation systems that are both adequate and effective. This is especially critical in underserved communities without any plumbing pipes or plumbing infrastructure, or with inadequate systems in parts of Hawaii, Alaska, Alabama, Appalachia, Central Valley (California) and Navajo Nation.
The week of World Plumbing Day, IWSH sponsored a Community Plumbing Challenge (CPC) program in Alabama. In collaboration with the Black Belt Unincorporated Wastewater Program (BBUWP) and LIXIL, IAPMO and IWSH arranged to provide plumbing repairs and upgrades to homes in Lowndes County, Alabama — an area of the country where on-site sewage disposal systems fail and residents resort to "straight piping," which releases sewage right into homeowners' yards. EPA Administrator Michael Regan recently toured Lowndes County to see the dire conditions personally.
Providing funding support for an economic impact study that aims to quantify the dollar-for-dollar impact of investing in U.S. water access. IAPMO was also pleased to join DigDeep, Altarum, and the American Heart Association in presenting the preliminary findings of new research on the economic benefits of closing the U.S. water access gap. Preliminary findings indicate that every dollar spent on safe sanitation yields a 4.6x return in terms of societal health care cost reduction. The full report is expected to be released by Dig Deep soon.
Providing Policy Solutions to America's Sanitation Access Gap. IAPMO has been pleased to lead a technical advisory board for the Decentralized Wastewater Innovation Cohort led by DigDeep. This community-led research initiative has focused for the last year on decentralized wastewater challenges, solutions, and policy opportunities in communities across the United States. At the end of March, a roundtable discussion hosted by USEPA, USDA, and DigDeep presented the key findings of this effort.
Providing critical insights on job training, product certification and other plumbing resources to address less advantaged areas. This includes offering technical assistance to state and local elected officials as they allocate resources authorized by the 2021 Infrastructure Investment and Jobs Act. The $500 billion in funding to fix water-related issues such as lead pipes is a once-in-a-lifetime opportunity. It also provides much needed opportunities to help provide modern hygiene infrastructure for all Americans by installing safe and effective decentralized wastewater systems in communities without adequate access to sanitation.
For more information on job training, product certification, and other plumbing resources to address the water needs of less advantaged areas, visit www.IAPMOGR.org.
HOW TO BUST THE RISING ENERGY BILL BLUES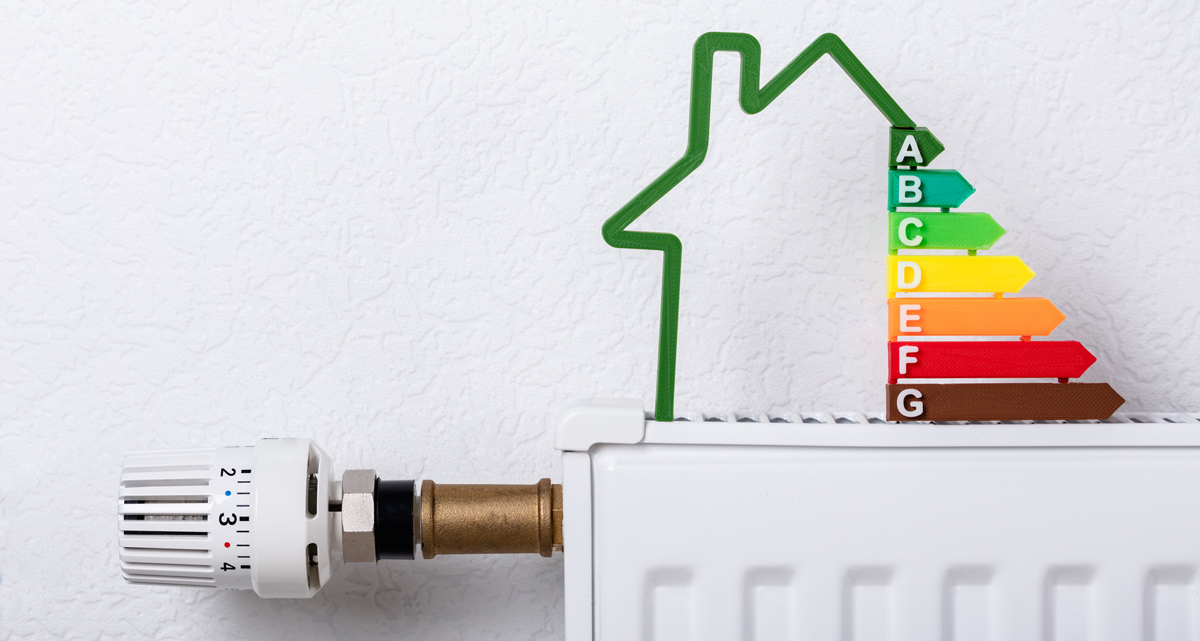 Submitted by the Chartered Institute of Plumbing and Heating Engineering (CIPHE)
With the cost of living rising at the fastest rate for 30 years due to climbing food and energy bills, consumer groups are warning that the worst is yet to come. Gas and electricity prices are set to increase by as much as 50% for some households when the energy price cap changes in April 2022. With 85% of the UK's homes using gas for heating and one third of UK electricity generated via gas too, it's easy to see how households are vulnerable in the face of price rises.
Heating and hot water accounts for over 50% of average fuel bills, and so key to cutting costs will be how you use your appliances and the general energy efficiency of your home. Kevin Wellman, CEO of the Chartered Institute of Plumbing and Heating Engineering (CIPHE) said, "While we cannot escape the fact prices are rising, there are steps households can take to cut the impact of higher bills. Saving energy doesn't have to mean a colder home, it just means controlling energy use better and improving the way your heating and hot water system works. While there are many steps householders can take themselves without any outlay, it's always worth talking to a professional about the ways to improve your system's performance to help lower your bills."
As fuel bills and inflation rise, so will rates of fuel poverty. Estimates before the energy price cap increase in October 2021, put fuel poverty at around 13% of households in England, 25% in Scotland, 12% in Wales and 18% in Northern Ireland.  The three primary causes are low incomes, high energy bills and energy inefficient homes.
"Practical steps need to be taken to protect vulnerable households," Kevin resumed. "As the energy market continues to fluctuate, no one knows how far prices will rise, or how long for. One thing is for sure, if you are having issues paying your energy bills, don't ignore the problem. Please talk to your supplier straight away. They are well versed in the help schemes available and can talk you through your options."
The CIPHE has the following tips to cut costs:
1) If you are not already using heating controls such as a boiler thermostat, room thermostat and timer, start doing so now. This will allow you to heat your home only when you need to, dropping your energy use by not heating your home unnecessarily.
2) Heat only the spaces you are using. Fit thermostatic radiator valves (TRVs) to your radiators so you can turn off the heating in unoccupied spaces, such as spare bedrooms.
3) Turning your thermostat down by 1oC can save money on your bills while still keeping your home comfortable.
4) Smart controls can make your boiler work harder for you. Not only can you pre-programme your heating, but you can turn it off and on or change the temperature while on the move via a mobile app. Some controls can even gain information from outside temperatures and weather forecasts, adjusting your heating requirements accordingly.
5) Don't run appliances such as washing machines or dishwashers on a half load. While some washing machines will reduce water consumption, most washing machines and dishwashers will use the same amount of water and energy regardless. If your appliance has one available, switch to an eco mode or use a lower temperature wash.
6) Take a shower instead of a bath to reduce both water and water heating costs.
7) Turn appliances such as TVs off rather than leaving them on standby.
8) Maintain your boiler. Servicing ensures it is working safely and at its peak efficiency. Annual servicing also helps expand the life of your boiler. The last thing you need is a costly breakdown on top of high energy bills.
9) Insulate and draught proof your home. If your roof is un-insulated, you will be losing around a quarter of the heat from your home through the roof space. Draught-proofing improvements (i.e. blocking up unwanted gaps surrounding windows, doors and chimneys) will also help you save on energy bills and keep your house warm. Free grants are available from some energy suppliers under the Energy Company Obligation (ECO) scheme.
10) Don't use electric fan heaters. It will cost you several times the money to heat a room via a fan heater than it will via a central heating system.
11) If your boiler is reaching the end of its working life, take the plunge and replace it. Modern day boilers are highly efficient, so although initially costly, an efficient model can save £££'s on your heating bills.
If you need to improve the efficiency in your home, your local plumbing or heating engineer can help. Find a professional online via the CIPHE's search tool at www.ciphe.org.uk
DesignBUILD
10-12 May 2022
Melbourne Convention & Exhibition Centre
designbuildexpo.com.au
Emerging Water Technology Symposium (EWTS)
10-11 May 2022
San Antonio, Texas
ewts.org
Plumbex India Exhibition
12-14 May 2022
Pragati Maidan, New Delhi
plumbskillsexpo.com/
PSCIA Inc. 34th ALBURY CONFERENCE – Supporting Plumbing Training
20-23 June 2022
pscia.org.au
IAPMO 93rd Annual Education and Business Conference
11 – 15 September 2022
Sheraton Charlotte
Charlotte, NC, USA
iapmo.org
WPC's Conference 2022
(POSTPONED)
Shanghai Convention& Exhibition Center of International Sourcing
Shanghai, China