August 2022 | Chairman's Message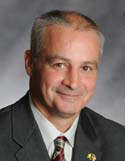 It seems like every time I sit down in front of the computer to write an article for the WPC newsletter another major issue is affecting our daily lives in the plumbing industry. Those of us who are enjoying the summer months are again reminded that climate change is real. Extreme heat is gripping Europe and the United States. In Germany the Rhine, which supplies 80 percent of the country's inland waterway goods, is at critical water levels that will limit freight deliveries. England has crushed its record for highest temperature with a high of 40.3 Celsius and wildfires are ravaging China, Greece, Spain, Portugal and Italy. Scientists and climatologists widely attribute the global pattern of rising temperatures to human activity.
Climate change, like the pandemic, has placed increased emphasis on plumbing and clean water again. During the pandemic the WHO, doctors and scientists all agreed that hand washing was essential to reducing the spread of COVID. Also, monitoring sanitary sewer systems was instrumental in tracking outbreaks before they happened. And now, as the world is facing extreme temperatures and drought, the plumbing industry is being called upon again to provide new technology that will conserve our most precious commodity, water.
Most of the conversation about climate change has been focused on global warming and the effects of fossil fuels. The need for clean, reliable water has always been left behind. Persistent droughts have led to massive migrations to where the water is abundant. Here in the United States, we ignore significant signs of water shortages all over the country and have no real plans to correct them. Climate change is shifting rainfall patterns. We need to move water from places where we have too much water through pipelines to places that don't have any water and legislate for water reuse systems. Everyone must use the technology that's available to ensure that our children and grandchildren have clean, reliable water.
I just returned from Dublin, Ireland, where we had our first in-person board of directors meeting in almost three years. I am proud to say that the WPC scholarship will accept scholarship applications for 2023. The winners from 2021 will be honored as well. The board of directors also agreed to increase the amount of the scholarship from $10,000 to $15,000, effective 2023. We will look for volunteers to review the applications next year. Please contact us if you are interested; we would appreciate the help.
Due to the ongoing pandemic, this year's World Plumbing Conference scheduled for Shanghai, China, has been postponed until 2023. Because our by-laws required that board members be elected at every triennial conference, we needed to have a special election for a one-year term, until we can meet in person and have the election at conference. Because there were no objections, your board of directors was elected to an additional one-year term. Congratulations to all my fellow board members and thank you to all the WPC members who supported our election.
Please keep the victims of the Ukraine war in your thoughts and prayers in hopes of peace very soon, and please stay safe.
WPC Chairman
Tom Bigley
PLUMBING INDUSTRY LEADERS ADDRESS KEY TRENDS, ISSUES AT 2022 EMERGING WATER TECHNOLOGY SYMPOSIUM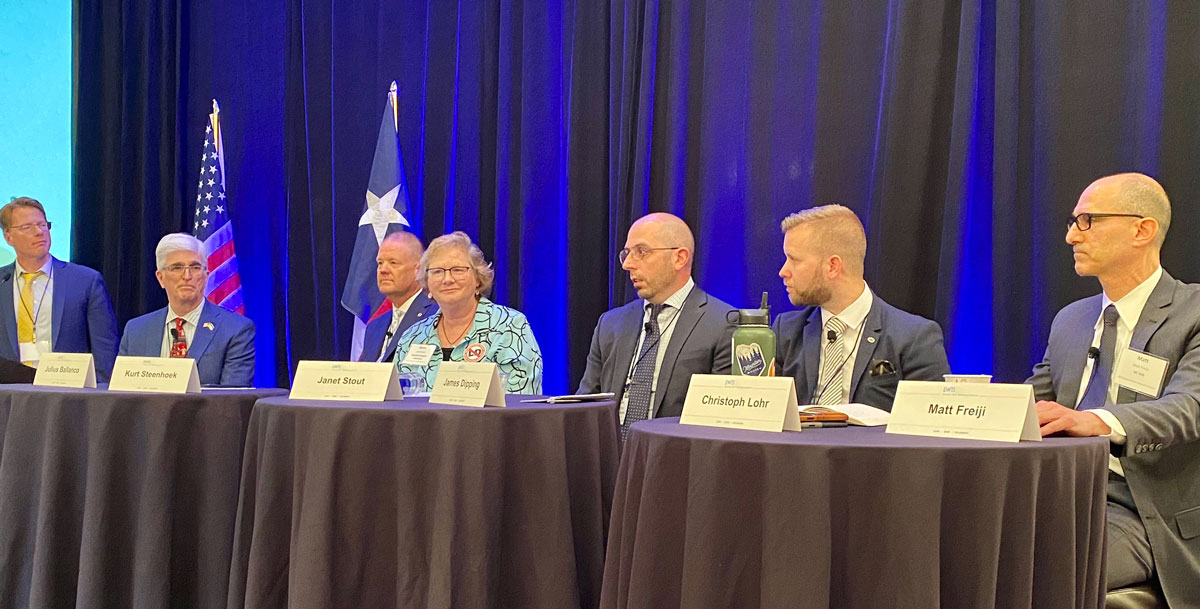 Submitted by the International Association of Plumbing and Mechanical Officials (IAPMO)
The seventh Emerging Water Technology Symposium returned as an in-person event for the first time in four years, bringing together industry, manufacturing, water utility and government leaders from around the world. A focus of this year's event was on resources communities require to build safe and resilient plumbing systems as well as meet the growing list of challenges to America's drinking water.
The May 10-11 event at the Westin Riverwalk San Antonio was co-convened by the Alliance for Water Efficiency (AWE), the American Society of Plumbing Engineers (ASPE), the International Association of Plumbing and Mechanical Officials (IAPMO) and Plumbing Manufacturers International (PMI).
The EWTS was made possible in large part due to the following sponsors: the United Association of Journeymen and Apprentices of the Plumbing and Pipefitting Industry of the United States and Canada (UA), Kemper Water Control Systems, Viega, the National Inspection Testing and Certification Corporation (NITC), NO-DES and LeafFilter.
The moderators were John Mesenbrink, president and co-owner of Mechanical Hub media; Steven Spaulding, editor in chief of Contractor magazine and its website; Steve Smith, editor of PHC News; and Nicole Krawcke, chief editor of Plumbing & Mechanical and PM Engineer magazines. The media sponsors were BNP Media, Endeavor Business Media, PHCP Pros and Mechanical Hub media.
"As an industry we have a number of high-priority research needs that relate to water quality as well as water and energy efficiency," IAPMO Executive Vice President of Advocacy and Research Pete DeMarco explained in discussing the importance of the symposium. "This year's event brought together some of the brightest minds industry has to offer all focused on how we make our plumbing and mechanical systems safer and more resilient to meet the challenges ahead."
In his opening remarks, DeMarco pointed to a number of accomplishments for which the EWTS has served as a springboard, including the development of the Green Plumbing and Mechanical Code Supplement (now the Water Efficiency and Sanitation Standard, WE•Stand); ANSI/ASHRAE Standard 188-2018, Legionellosis: Risk Management for Building Water Systems; ASSE 12000 series on infection control and water quality, which is in IAPMO's Uniform Plumbing Code (UPC®); and IAPMO's Water Demand Calculator, whose second version was released in 2020.
"This symposium provides a much-needed platform for stakeholders across the industry to gather, discuss the latest research, and then discuss how we can take action," he said. "It is a highly valuable event, and I look forward to seeing it continue to grow in the future."
PMI CEO Kerry Stackpole spoke at the event and said the relationships between the organizations represented at EWTS had likely never been more important than they are now. He said that while the best and brightest among us devised medical solutions to the COVID-19 pandemic, the plumbing industry also played an important role.
"What's also important is how our industry responded," he said. "Our industry's experience and our focus became touchless faucets, antimicrobial surfaces, water purification systems, all kinds of energy-efficient devices focused on safe and responsible plumbing. We all had a contribution to make, and I think our industry stepped up."
Stackpole said wildfires, flooding and drought that different regions of the United States are experiencing put those in the industry in a position to shape the future.
"Your active engagement here, in your communities back home, and in the marketplace of ideas, where we will have opportunities to share ideas with one another, will make all the difference," he said. "You actually are able to turn the dial on this, and I think that's really exciting."
This year's keynote speakers were Robert Puente, president and CEO of the San Antonio Water System (SAWS), and Don Johnston, senior operations director, Indonesia, for Water.org.
Puente's presentation looked at three ways in which SAWS, which serves 2 million customers over four counties, uses innovation to deliver water to its customers: advanced metering deployment, "smart" manhole covers, and conservation.
"It's all about innovation," he said. "And I think if you talk to our employees, although they will tell you that it's their idea, we know that they got their idea from coming to events like this. Every good idea, you should expect it to be stolen, to be used by someone else, and you should be flattered by that. I think anything that you look at here started somewhere else, and we went to conferences in other cities and were able to bring back the ideas to SAWS to really get the innovation aspect in this."
In delivering his keynote address remotely from Jakarta, Indonesia, Johnston spoke about the global water and sanitation crisis's impact on low-income households — one in nine people lack access to safe water, one in three do not have access to a toilet — and some potential solutions. Working with financial institutions and water utilities, as well as sister company WaterEquity, Water.org helps bring affordable financing to people in need of water.
"In about 19 years of work on the ground, we've seen water and sanitation access reach more than 45 million people through more 10 million microloans disbursed to households with capital of $3.7 billion mobilized," he said.
In his presentation, Phillip White, manager of plumbing and mechanical inspections for the city of Vancouver, British Columbia, shared how his city addressed the problem of insufficient sewer capacity when it came to capturing large amounts of rainfall through water reuse technologies. One development, the Oakridge Centre, utilized the IAPMO Water Demand Calculator and is expected to have the largest non-potable water system in North America.
Another speaker, Special Pathogens Laboratory Executive Vice President/Founder Dr. Janet Stout, looked at approaches and products for mitigating the risk of Legionellosis in point-of-use and point-of-entry building water systems. Improved water management requires knowledgeable Legionella prevention and water service providers, which can come from certification to ASSE/IAPMO/ANSI 12080 for Legionella Water Safety and Management Personnel.
IAPMO will provide sessions from the EWTS on-demand in the near future. To be notified when they are available, register at www.ewts.org/2022-ewts.
REPORT SHOWS LACK OF BASIC WATER, SANITATION SERVICES COSTS U.S. ECONOMY MORE THAN US $8.5 BILLION PER YEAR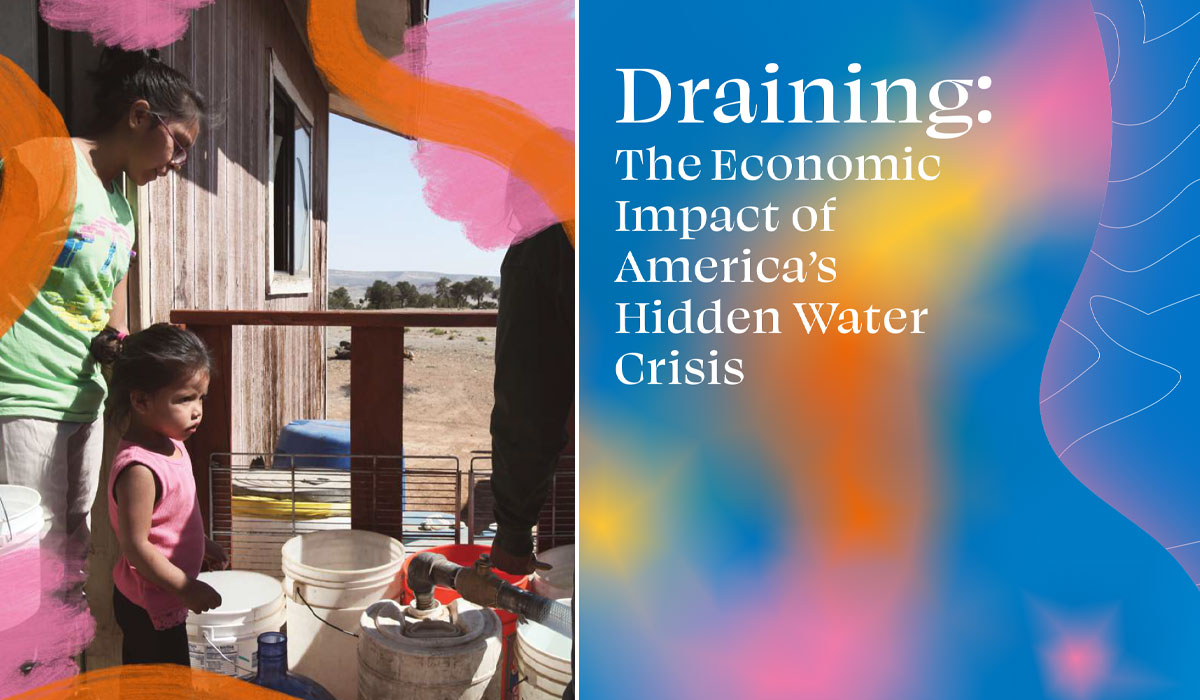 Submitted by the International Association of Plumbing and Mechanical Officials (IAPMO)
More than 1.57 million Americans live without a toilet or tap at home, costing the U.S. economy US $8.58 billion every year, according to a report produced by DigDeep with contributions from partners including the International Association of Plumbing and Mechanical Officials (IAPMO®).
Titled "Draining: The Economic Impact of America's Hidden Water Crisis," the report provides an in-depth analysis of the costs and benefits of extending water and sanitation access to every home in the United States. The US $8.58 billion annual figure averages out to US $15,800 per household in health care, time spent collecting and paying for bottled water, loss of time at work and school, and premature death. The full report is available online at digdeep.org/draining.
Produced by DigDeep, a nonprofit organization working to improve access to clean running water in U.S. communities, the report includes contributions from partners including Altarum, the American Heart Association, Robert Wood Johnson Foundation, and IAPMO. It builds on and reinforces key recommendations from DigDeep's earlier report on the topic: "Closing the Water Access Gap in the United States: A National Action Plan."
The report attributes the following statistics to the water access gap:
US $15,800 — the annual cost, per household, to the U.S. economy for each household without access to running water or basic plumbing. It includes health care costs, time spent collecting and paying for bottled water, loss of time at work or school, and premature death.
219,000 — the annual number of waterborne illnesses, including Legionella.
71,000 — the annual number of cases of mental illness
68.7 million — the annual number of work hours lost
US $1 billion — the annual loss in U.S. Gross Domestic Product (GDP)
610 — annual premature deaths
US $8.58 billion — total annual cost to the U.S. economy
"While speaking to communities for our 2019 report, we heard devastating stories about impacts to people's health, employment, leisure time, and general well-being," DigDeep Founder and CEO George McGraw said. "Now we are finally able to measure the true magnitude of those impacts in real dollars. We must close the water access gap. As this report shows, we can't afford not to."
While the water access gap is wide and deep, it is solvable — to the benefit of numerous parties even beyond the individuals and families suffering from a lack of access to water and sanitation. With the passage of the bipartisan Infrastructure Investment and Jobs Acts of 2021, US $55 billion in water-specific infrastructure funding is available to be spent over the next five years.
Since much of that investment will be used to upgrade and repair existing systems, DigDeep notes that targeted investments are needed for new access and to close the water gap for good.
The report's authors suggest the following action steps to solve the problem:
Expand and refocus federal and state funding. Closing the water access gap requires more funding, more flexibility in funding, and funding for interim solutions and new technologies. These efforts should build on the US $55 billion in water-specific funding authorized in the Infrastructure Investment and Jobs Acts of 2021.
Use data to bring visibility to communities. Currently, no central entity collects data on the scope of the U.S. water access gap. Federal data collection must be accompanied by outreach to vulnerable communities to assist them in using data for advocacy and designing solutions.
Define the water access gap as a crisis. Many countries, and the United Nations, have recognized the urgency of water access by passing resolutions recognizing the human right to water and sanitation. The U.S. federal government should signal its leadership on this issue by doing the same.
Build a domestic Water, Sanitation, and Hygiene (WaSH) sector. Closing the water access gap will only be possible if led by a dedicated "community of practice" made up of NGOs, funders, research institutions, government agencies, and impacted communities working together toward a shared goal.
"As a technical adviser for this report, IAPMO was pleased to work with the broad coalition of organizations that contributed to this research, and we wholeheartedly endorse these recommendations," IAPMO Executive Vice President of Government Relations Dain Hansen said. "Access to clean water and safe sanitation is a basic right, and closing the water access gap means advancing equity and righting historical wrongs. IAPMO is proud to be a strong advocate for every community to be able to access the financial and technical resources required to close this water and sanitation access gap."
WA MASTER PLUMBERS SUPPORT FLUSHABLE PRODUCTS STANDARD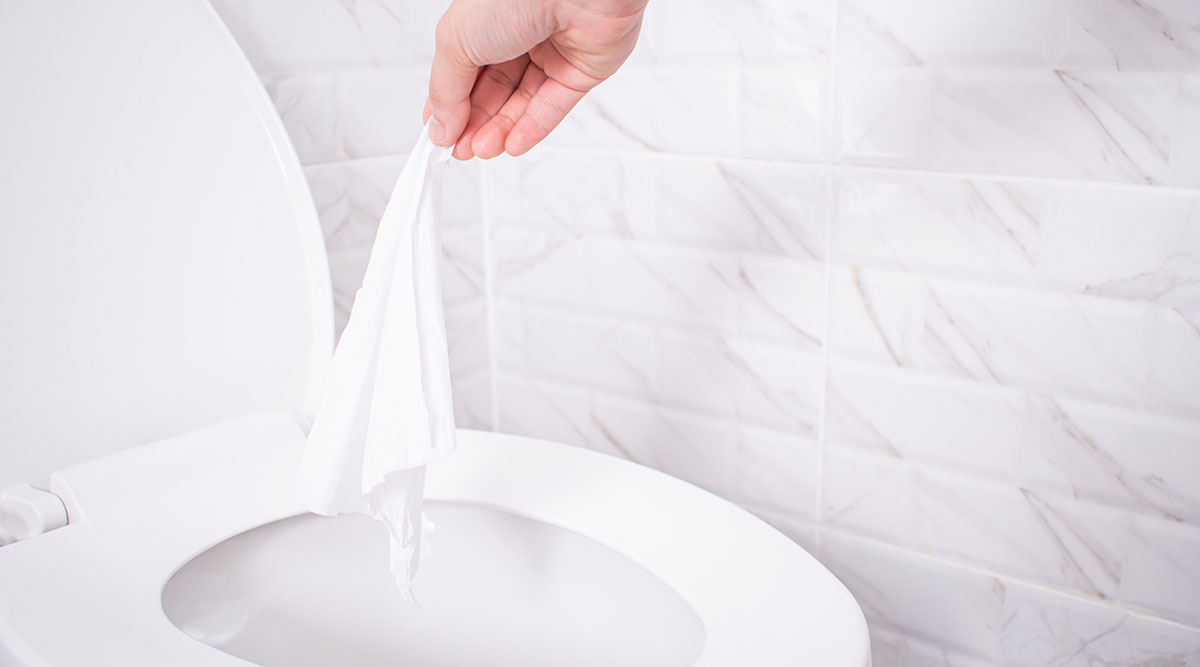 Submitted by Master Plumbers and Gasfitters Association of WA
The Master Plumbers and Gasfitters Association of WA welcomes the publication of a new Australian standard that is attracting attention overseas by defining what a "flushable" product is.
For many years, there has been a growing awareness of the need to prevent unsuitable products being flushed down toilets. Every time someone uses a toilet to conveniently dispose of something that is not "flushable," they are creating a potential blockage in the toilet or further along the sewerage system.
This is a worldwide problem that affects consumers and water utilities because blockages result in health risks, additional costs and disrupted services. In addition, when sewage overflows occur, there are harmful consequences for the environment.
The lockdowns and toilet paper shortages during the COVID-19 pandemic made the problem worse by increasing the quantity of unsuitable products being flushed down toilets. The Master Plumbers and Gasfitters Association of WA was one of the industry organizations that voiced strong concerns about what was happening.
"This association is giving its full support to AS/NZS 5328 Flushable Products," CEO Murray Thomas said. "There has long been a need for a standard that gives a clear direction to manufacturers and consumers and ensures accurate labelling of products on the supermarket shelves.
"We saw the problems increase dramatically during 2020 and 2021 because of the pandemic. Now we look forward to helping to educate the industry and consumers about this standard and why it is so important."
AS/NZS 5328 Flushable Products was developed with input from interest groups, water utilities, local government organizations, suppliers, manufacturers and industry associations. It specifies the criteria and testing procedures that a product must pass before it can be called "flushable."
WATERMARK CAMPAIGN IS VITALLY IMPORTANT FOR PUBLIC HEALTH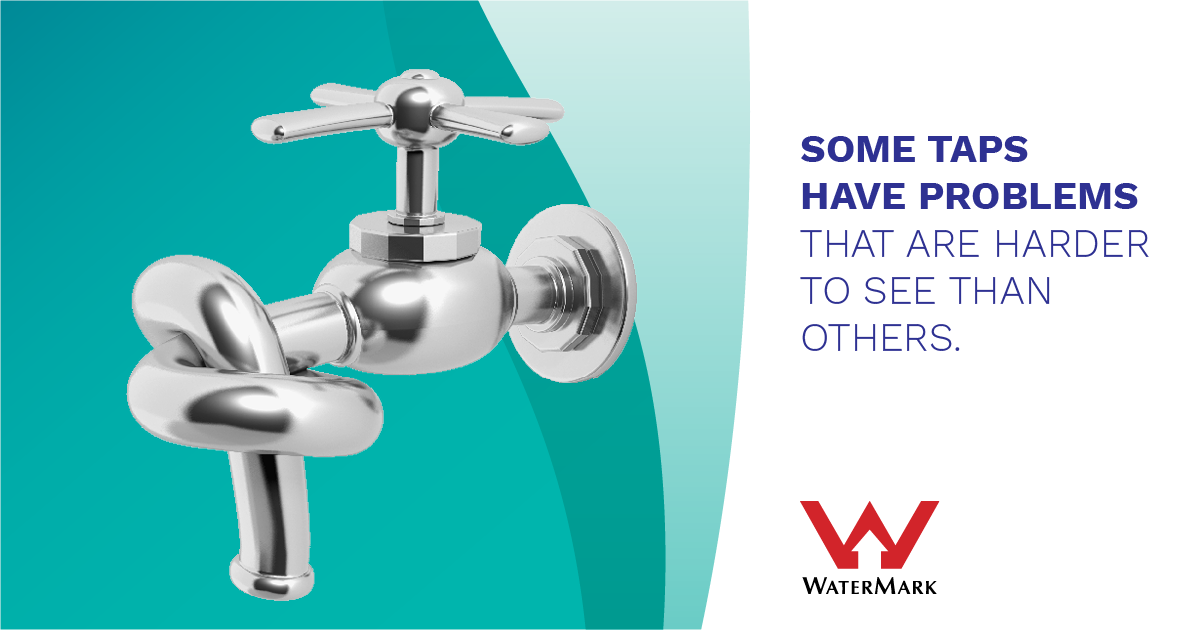 Submitted by Master Plumbers and Gasfitters Association of WA
The Master Plumbers and Gasfitters Association of WA is giving full support to an Australian Building Codes Board (ABCB) campaign to educate the public about safe plumbing products.
In April, the ABCB launched the "LOOK for the WaterMark" campaign to raise public awareness of the WaterMark Certification Scheme, which it administers on behalf of state and territory plumbing regulators.
The WaterMark Certification Scheme is mandatory across Australia for plumbing products that come into contact with drinking water, as well as items such as hot water systems, toilets and sanitary ware.
Although licensed plumbers are prohibited from installing products in these categories that lack WaterMark certification, it is not illegal for retail stores to sell them. Consumers also buy non-certified products from overseas and on the local second-hand market.
The adverse consequences of using non-certified products include health and safety risks, the cost of building damage due to product failure and loss of insurance cover.
If consumers are unsure about whether a product is certified, they can search for it on the ABCB WaterMark Product Database.
"Licensed plumbing contractors and their staff should take every opportunity to educate customers about why WaterMark matters," CEO Murray Thomas said. "The 'LOOK for the WaterMark' campaign has a wide range of resources to help them, including content for social media feeds and websites, videos, posters and answers to frequently asked questions.
"I would also like to see the media get behind the campaign and tell people about the WaterMark Certification Scheme."
"This is a vitally important public health topic that needs to be more widely understood."
The "LOOK for the WaterMark" campaign will run until August 2022. Full details are available on the ABCB website.
PLUMBDRAIN TRANSITIONS TO TRAVELING EXHIBITION
Submitted by Rory Macnamara
Since 1996 the South African plumbing sector has held a biennial exhibition, PlumbDrain, collocating with the building expo.
Starting this year, the event has changed from an indoor exhibition to a Plumbing Travelling Exhibition (PTE). South African climate lends itself to such an exhibition as well as going to areas and plumbers that would not normally attend indoor exhibitions in the traditional  "business centers" of the country like Johannesburg, Cape Town and Durban.
This means the traveling exhibition can take plumbing technology into a variety of regions, as can the Institute of Plumbing SA (IOPSA), which provides fault-finding talks on hot water systems and drainage. This gives people involved in plumbing in these areas to receive the same access to these events as to their "city" counterparts.
Plumbing Travelling Exhibitions, while new to plumbing, are based on a well-established 29-year-old travelling exhibition company, Mining Technical Exhibitions (MTE). MTE is owned by Interact Media Defined, publishers of Plumbing Africa Journal, which provides support to the event.
The first exhibition took place in Nelspruit, Mpumalanga, in the northern part of the country, which has developed and grown into a city of its own. This was a great success showing that the idea of going "to the heart of areas" is both workable and needed.
The next exhibition is in the North West province in Rustenburg, an area that is also growing at a huge rate as government and the private sector seek to provide housing and amenities for those in these areas.
The picture shows the event's relaxed atmosphere as well as the open layout that allowed visitors and exhibitors to engage. This also addresses COVID concerns, as it is best to meet outdoors, and aligns with protocols.
BPEC CELEBRATES 30 YEARS OF LEADERSHIP IN THE PROVISION OF TRAINING AND QUALIFICATIONS

Submitted by BPEC
This year BPEC will celebrate 30 years of delivering industry-leading qualifications, assessments, training courses and learning materials to the plumbing and heating industry and the wider energy sector. Established in 1992, it is a unique organization led by employers for the benefit of the sectors, and all surplus funds generated by its activities are re-invested by The BPEC Charity.
This anniversary comes at a time when BPEC is continuing its expansion into assessment, training and qualifications for heat pumps, electrical energy storage and fire, emergency and security systems — to name a few of our new and updated products — and we provide our services internationally.
"The last 30 years have been a huge success story for BPEC, and indeed the industry, as it has made a major contribution to raising the skills of so many people," BPEC Chief Executive Officer Neil Collishaw said. "This is something the BPEC directors and staff are immensely proud of and their passion to continue to serve the industry remains as strong as ever; here's to the next 30 years."
It is vital to mention The BPEC Charity and the role it has played, as it has funded the development of many projects that promote the benefits of a career in the plumbing industry to talented young people. It organizes highly successful plumbing skills competitions for apprentices throughout the UK, which can lead on to the opportunity for selection to WorldSkills competitions.
The BPEC Charity launched the BPEC Awards for Excellence in 2021 and funds several awards, such as its Life Award, which supports plumbing professionals in using their skills to make a difference to the lives of people who are less fortunate, both in the UK and abroad.
For more information about the BPEC Charity, visit www.bpec.org.uk/the-bpec-charity/
For more information about BPEC, go to www.bpec.org.uk
AN UPDATED GUIDE TO CALCULATING CHARGE OUT RATES FOR YOUR PLUMBING AND GAS BUSINESS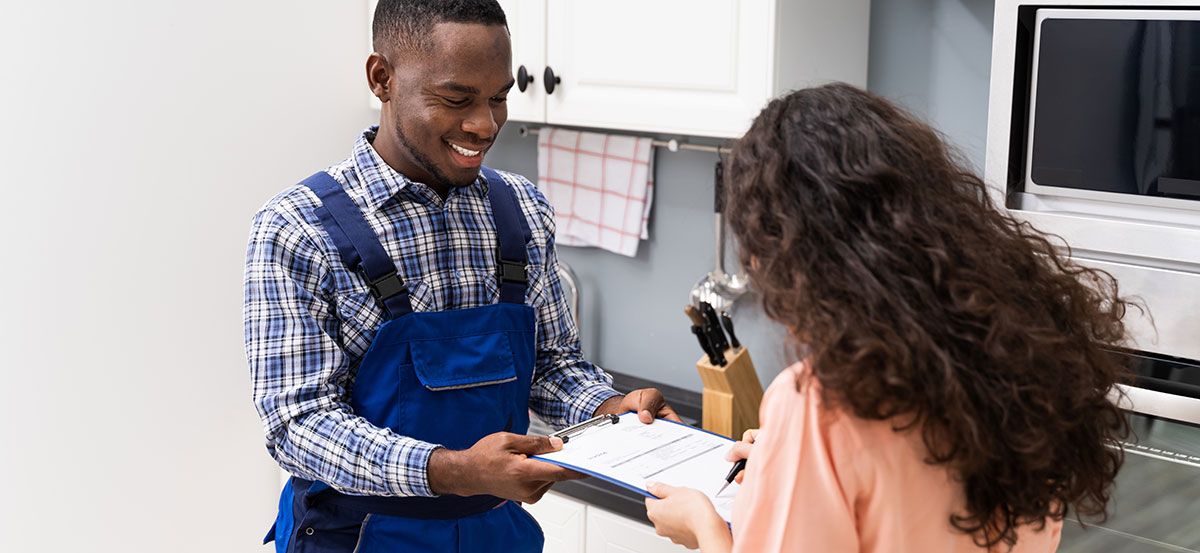 Submitted by Master Plumbers' Association of Queensland
With supply chain issues and recent price increases, all businesses should be reviewing their charge-out rates.
MPAQ is concerned about the recent price increases the plumbing and gas industry is facing for products and materials.
We would like to ensure the industry can prepare as much as possible, so recently we asked our corporate associates to advise what they are forecasting in potential increases over the next 12, 24 and 36 months.
The feedback from manufactures and suppliers broadly states that:
The costs for all plastics are increasing, and potentially will increase again by double digits in the next 12 months
A 7-9% price increase on flexible connectors is expected in the next 12 months
Considerable increases in the cost of stainless steel-based products due to global issues
Some manufacturers are experiencing problems obtaining raw materials and with freight price increases, which are causing delays. Some base materials are increasing by double digits.
Copper is at an all-time high; therefore, suppliers who require this material will be forced to increase their pricing.
Undercharging is easy to do if you do not start with the correct cost base. In collaboration with Xact Accounting, MPAQ has updated our guide to calculating charge out rates to assist with the growth and profitability of your plumbing and gas business.
Is your business finding it difficult to establish a fair charge out rate?
Are you struggling to balance profitability with competitiveness?
This guide is designed for industry to help you understand how you can ensure your business is a profitable one. Many businesses go under because they are charging less than what is required to cover the costs of their business and a wage for themselves and/or their employees.
Many operators do not fully understand the difference between a margin and markup. This can lead to minimal business profits and universally overhead not being covered.
Plumbing and gas businesses sell two main items: labor and materials. Both take time and money to manage, and both need to be marked up to cover their true cost and to allow for a profit margin.
The management of materials requires trade accounts, timely payments to suppliers, time taken to source, specify, store, transport, and return unused items, etc. There is also your administration time to reconcile dockets and accounts, as well as other general business expenses to operate (overhead).
Cost Base for Your Charge Out Rates
Determine the full cost of your labor.
Add a markup to your actual cost.
Add a markup to your materials.
Calculate Your Margin
A 40 percent gross margin is an ideal target for a plumbing and gas business, according to industry standards. You can use the margin and markup table in your copy of the guide. Finding your desired margin in the table, you will be given a mark-up percentage, which can be multiplied by your cost base to give you your desired charge out rate.
For more information, examples, and to view the margin and mark-up table, check out the MPAQ Guide to Calculating Charge Out Rates. You can access a digital copy at www.mpaq.com.au, including a templated letter, which you can provide to your clients about increasing your prices. If you have any questions, please contact MPAQ on 07 3273 0800.
All information provided in this article and the MPAQ Guide to Calculating Charge Out Rates is intended as an industry guide only and should be adapted according to individual circumstances. We recommend that you consider your actual business needs and obtain independent, formal advice according to your individual business circumstances.
PVC RECYCLING SCHEME A FOCUS FOR WORLD EARTH DAY CELEBRATIONS
Submitted by Master Plumbers' Association of Queensland
As countries across the world came together April 22 to celebrate World Earth Day, the Queensland construction industry united to raise awareness of how businesses can reduce waste and contributions to landfill by recycling PVC off-cuts for a more sustainable future.
Master Plumbers' Association Queensland (MPAQ) and Plastics Industry Pipe Association of Australia (PIPA), in conjunction with Iplex, Reece, Tradelink, and Vinidex, joined forces to launch the Construction Plastics Recycling Scheme in October 2021. The Queensland government has provided funding support to ensure the delivery of the scheme's pilot program.
The Construction Plastics Recycling Scheme aims to educate and change behaviors when it comes to the disposal of PVC offcuts, working collaboratively with the broader industry to provide easily accessible drop-off points and helping to divert waste from landfills. The waste can be recycled into a new long-life recyclable pipe product. In total, the scheme has collected 1,091 kg of PVC off-cuts, of which 893 kg has been usable material that can be recycled.
Master Plumbers' Association of Queensland Executive Director Penny Cornah said the Construction Plastics Recycling Scheme has been developed to help industry understand the volume of PVC pipe off-cuts and fittings that are removed from construction sites every year.
"This scheme highlights the environmental commitments of not only the partners involved but also the industry as a whole," Cornah said.
"There isn't one person who can do it all, but now is the time for us to try. If, individually, we do our bit, together we can make a difference. Sustainability is the answer to environmental prosperity, and plastic pipe systems are smart, efficient and sustainable."
Breakfast events were held at Enoggera Reece Plumbing Centre and Tradelink Woolloongabba on World Earth Day to promote the scheme's progress and to launch a video that highlights why and how businesses should participate and contribute to reducing waste in trade industries.
The video was developed to show the recycling process, as well as industry participation and support for the scheme and its intention to invest in our planet. As society moves its attention toward long-term sustainability, the Queensland plumbing industry has recognized its role in contributing to a responsible and sustainable future by diverting off-cuts of plastic pipes from landfills and recycling them into new pipes.
Plastics Industry Pipe Association of Australia Executive General Manager Cindy Bray said the key to a circular economy is designing products to last.
"One of the common plastics used for pipe production is PVC; thanks to its durability and long service life, typically more than 100 years, this material is found on all building sites today," Bray said. "Although most of the PVC goes into the buildings, there can be off-cuts that can be reused and reprocessed into new PVC pipe.
"Overall, the process of producing, recycling and reusing pipes has minimal environmental effects, highlighting the never-ending benefits to implementing the Construction Plastics Recycling Scheme. Plastic pipes are smart, efficient and sustainable, providing long-lasting and reliable infrastructure both now and into the future," she continued.
The Construction Plastics Recycling Scheme partners are committed to the Australian community and environment. The scheme aims to educate and recycle plastic pipe and fittings waste, diverting from landfills to contribute to a responsible and sustainable future.
Participating Partners:
Master Plumbers' Association Queensland (MPAQ) – www.mpaq.com.au
Plastics Industry Pipe Association of Australia (PIPA) – www.pipa.com.au
Iplex – www.iplex.com.au
Reece – www.reece.com.au
Tradelink – www.tradelink.com.au
Vinidex – www.vinidex.com.au
Participating Locations:
Beenleigh Plumbing Industry Climate Action Centre
Caboolture Hospital
The Star Casino Site Gold Coast
Labrador Reece Plumbing Store
Enoggera Reece Plumbing Centre
Prominence Outlook Pallara
Queen's Wharf Brisbane Development (Towers 1 and 2)
Woolloongabba Tradelink Store
To find out more about the Construction Plastics Recycling Scheme and what can and cannot be recycled, visit www.mpaq.com.au/pvc.
2022 MPA SKILLS INDUSTRY AWARDS NIGHT ANNOUNCED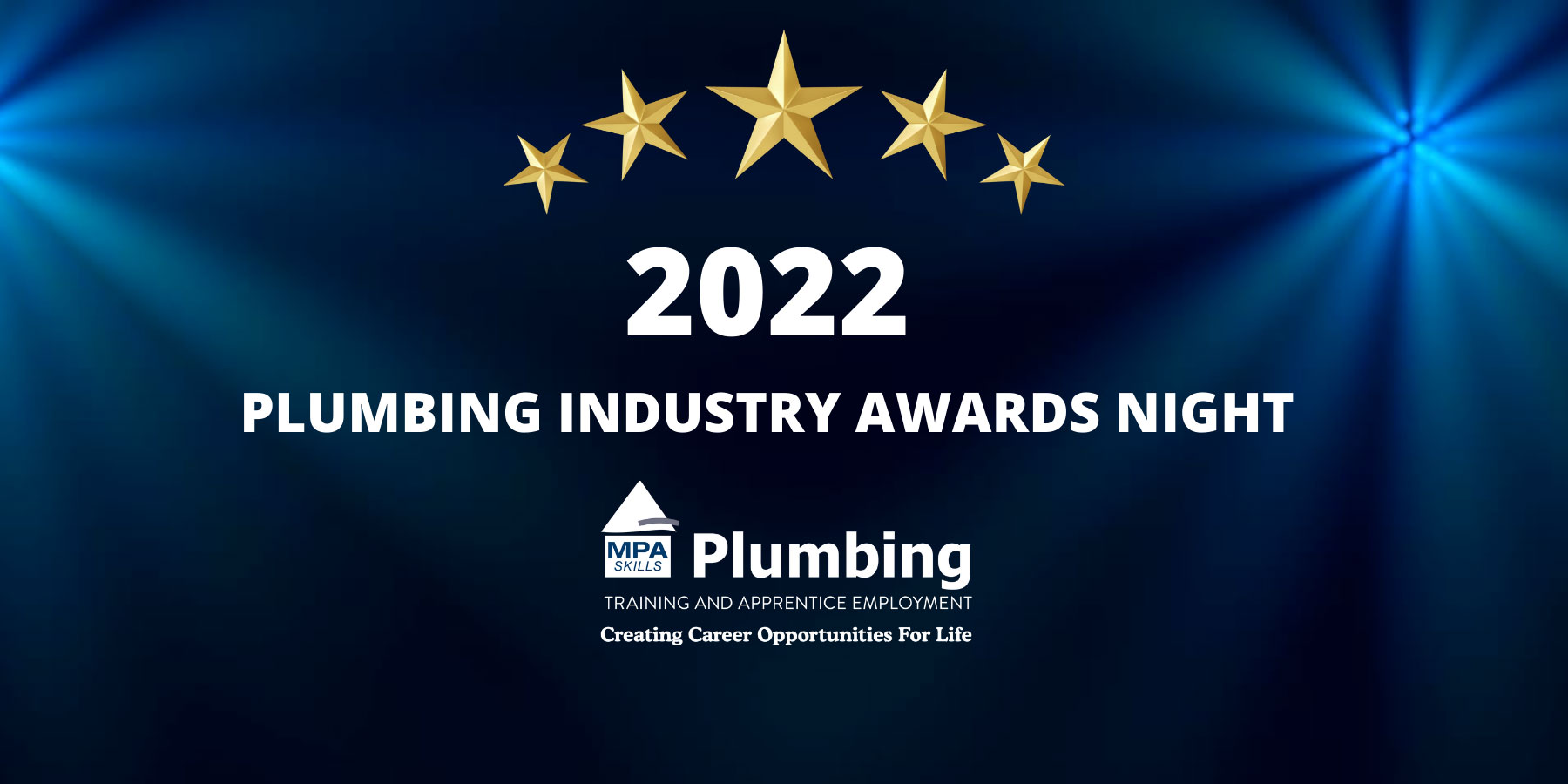 Submitted by MPA Skills
Following the success of the 2022 World Plumbing Day breakfast event at MPA Skills in Maylands (Western Australia) and the overwhelming support from our industry stakeholders, MPA Skills is now very excited to announce it will hold its 2022 Plumbing Industry Awards Night on Saturday, 5 Nov., at Premiership Terrace in Optus Stadium.
They will not only celebrate the 2022 MPA Skills Plumbing Apprentice of the Year Awards, but will recognize plumbing training, employment, and trade service across Western Australia.
The organization of the 2022 MPA Skills Plumbing Apprentice of the Year Competition is on the way, and this year it will even be a bigger event because they are organizing it in conjunction with World Skills Australia and TAFE Western Australia.
Two competition days have been locked in to give apprentices that live north and south of the river a chance to compete. The competition days are scheduled to be held at MPA Skills Maylands Campus on the following days:
For apprentices living north of the river, Tuesday, 13 Sept. (12 finalists)
For apprentices living south of the river, Thursday, 15 Sept. (12 finalists)
Sponsorship opportunities are still available, and MPA Skills would like to encourage industry stakeholders to become part of this great event, where the plumbing fraternity in Western Australia is coming together once more.
Please contact MPA Skills Partnership Coordinator Petra Wouters for more information at petraw@mpaskills.com.au or visit our website:
https://plumbing.mpaskills.com.au/about-mpa/events/mpa-skills-plumbing-industry-awards-2022/
IMPARTING PREVENTATIVE MAINTENANCE, ENDURANCE, GRIT AND TEAMWORK
Submitted by Charles ZM Kapasula. Plumbing Tutor, Phwezi Rural Polytechnic, RUMPHI, MALAWI (AFRICA)
In order to impart practical knowledge to my plumbing students, we embarked on a project to contribute to the Phwezi Foundation Institutions and the surrounding community by providing palatable water. This was achieved by constructing sedimentation and gravity slow sand filtration tanks.
PREVENTATIVE MAINTENANCE
This is the act of performing regularly scheduled maintenance activities to help prevent unexpected failures in the future. I urge my students to simply fix things before they break. This reduces reliability risks to plant or business operations. This helps to produce stable operations, ensure compliance with warranties, and resolve issues impacting production before they happen.
The following types of preventative maintenance were used, each built around the concept of planned maintenance. They are all organized and scheduled differently, to suit various business operations purposes.
Usage-based — This is triggered by the actual utilization of an asset. It takes into account the average daily usage or exposure to environmental conditions of an asset and uses it to forecast a due date for future inspection and maintenance.
Calendar/Time based — This is based on a calendar interval and is triggered when the due date approaches and necessary work orders have been created.
Predictive — This is designed to schedule corrective maintenance actions before a failure occurs. The team first needs to determine the condition of the equipment in order to estimate when maintenance should be performed. Maintenance tasks are then scheduled to prevent unexpected equipment failure.
Prescriptive — This not only attempts to predict when failure is going to happen, but also why it will happen. It helps to analyze and determine different options and potential outcomes in order to mitigate any risks to the operations.
The benefits of preventative maintenance include extension of asset life, reduction of maintenance, increased productivity and reduced unplanned downtime.
ENDURANCE
The ability to withstand hardships or adversity. Strength endurance was used to develop the students' capacity to maintain their muscles' contractile force. All students needed to build a basic level of strength endurance. This was achieved by walking a distance of 1.5 kilometers to and from the hill where the tanks were mounted.
GRIT
Passion and perseverance for long-term, meaningful goals. It is the ability to persist in something you feel passionate about and persevere when you face obstacles. This kind of passion is not about intense emotions or infatuation. It is about having direction and commitment.
Those who possess grit are able to self-regulate and postpone their need for positive reinforcement while working diligently on a task, achieving firmness character, and indomitable spirit.
Grit is also related to mindset. Conversely, individuals with growth mindset are more likely to be resilient and have more grit. Grit is about sustained, consistent effort toward a goal even when we struggle, falter or temporarily fail. Resilience is our ability to bounce back after we have struggled, faltered and failed.
Characteristics of grit include:
Conscientiousness — A personality trait of being thorough, careful and vigilant
Courage — Taking a chance when others could not or following a vision no matter where it takes you. Standing up for what you believe.
Perseverance — To start and continue steadfastly on the path toward any goal you set; frequently this factor alone is the difference between failure and success.
Resilience — Toughness. The capacity to recover to recover quickly from difficulties.
Passion — Creating excellence instead of mediocrity. Passionate people have a deep sense of purpose and are often selfless.
TEAMWORK
A group's collective effort to achieve a common goal or to complete a task in the most effective and efficient way. This concept is seen within the greater framework of any team that works together toward a common goal.
With teamwork:
Effective communication is cultivated, as cohesion and goals are created by sharing thoughts and ideas.
There is an improvement in brainstorming, which is a powerful method that helps teams think outside the box.
A common goal is encouraged and improves problem-solving skills.
Communication is key for imparting this knowledge.
SUCCESSFUL PLUMBEX INDIA HELD AT NEW DELHI
Submitted by the Indian Plumbing Association
Plumbex India, held in New Delhi from 12 to 14 May, was a stupendous success, with 5,873 visitors from across the Indian plumbing industry, including real estate developers, hoteliers, architects and designers, urban planners, government officials from AMRUT mission, state development agencies, plumbing professionals, MEP consultants, academicians and students. The exhibitor profile comprised of a wide range of categories, including but not limited to pipes and pumps, valves, water treatment plants, water heating systems, swimming pool systems, water harvesting, water metering, and water innovation challenge start-ups.
Sh. Hardeep Singh Puri, honorable minister of Housing and Urban Affairs, inaugurated Plumbex India, the largest standalone exhibition of plumbing, water and sanitation products, on 12 May at Pragati Maidan, New Delhi.
The honorable minister launched "Bharat Tap – an Initiative" to promote and popularize Low Flow Sanitary Ware and Sanitary Fittings to reduce water usage at source considerably. He congratulated Indian Plumbing Association for providing a collaborative platform for industry leaders, manufacturers from across the country.
NAREDCO Mahi's "Nirmal Jal Prayaas" was also launched by Sh. Hardeep Singh Puri at Plumbex in the presence of NAREDO National President Sh. Rajan Bandelkar and NAREDCO Mahi Founder President Smt. Tara Subramaniam. NAREDCO Mahi's "Nirmal Jal Prayas" is an initiative through which advocacy, awareness and amplification toward saving water will be disseminated and highlighted.
The Indian Plumbing Association (IPA) signed an MoU with the Council of Architecture (CoA) to create an elaborate learning and knowledge-sharing platform for architecture students 12 May. Under the MoU, the IPA will help create a curriculum on its latest plumbing technology and practices for 480 CoA-affiliated architecture institutions. This will propagate plumbing education (water and sanitation) to architecture students studying in architecture colleges. CoA President Ar. Habeeb Khan said the CoA is a regulatory authority under the Ministry of Education, Government of India with over a million architects registered under it. This MoU will play a big role for amping up the skills of the architect fraternity on plumbing practices.
The IPA signed an MoU with NAREDCO Mahi, the women's wing of the National Real Estate Development Council, on 12 May during Plumbex India. As a part of the MoU, IPA will guide NAREDCO Mahi on the "Nirmal Jal Prayas" to achieve a saving of 500 crore liters of water per annum. "Nirmal Jal Prayas" will ultimately encourage builders to move toward "net zero water."
On 13 May, Day 2 of Plumbex India, Smt. D. Thara, additional secretary, Ministry of Housing and Urban Affairs, addressed all dignitaries of MoHUA, CPHEEO, BIS and plumbing product manufacturers, MEP consultants and plumbing industry stakeholders during Bharat Tap Session. Thara talked about the need for metering so that we become more aware about our water use. She urged manufacturers to look at metering differently rather than just expecting a mandate for metering. Later, Smt. Madhurima Madhav, Scientist D, BIS, made a presentation on "Water Efficient Plumbing Products Requirement" and updated how the BIS Standard 17650 Part 1 and Part 2 for Low Flow Sanitary ware and Sanitary Fixtures came up after deliberations between BIS and plumbing industry stakeholders.
This session was very well attended by a large number of plumbing product manufacturers, product specifiers, real estate developers, MEP consultants and architects, along with real estate developers from NAREDCO Mahi.
With an endeavor to promote start-ups in the plumbing and water sector, Plumbex India allocated a dedicated space for the Innovation Water Challenge for free to 13 start-ups that have introduced disruptive technologies into various segments like IoT and smart leakage detection, decentralized sewage treatment plants, water-saving plumbing technologies, atmospheric water generators, rainwater harvesting.
On the third day, 14 May, start-ups in the Innovation Water Challenge—which provides innovative technology and business solutions to address challenges in the urban water sector in India — delivered presentations on the problems that they are trying to solve through their innovative technologies to Plumbex participants, which included industry experts, leading consultants and contractors gathered at Plumbex from across the country.
The IPA gave awards to companies that exhibited at Plumbex India 2022 and have made a significant impact on the plumbing industry through the innovative products, technology, service, mentoring, development and/or leadership. The Plumbex India 2022 jury recognizes their products or technologies for meeting current market requirements for plumbing practices.
Plumbex India 2022 played a vital role as a bridge to building partnerships between industry partners, government, start-ups, global organizations and end users.
Upcoming Events:
Indian Plumbing Professionals League 2022, 6th Edition of IPPL 2022, will be held from 1 Sept. to 31 Oct. IPPL imparts knowledge of the best, innovative and latest plumbing practices in a professional way, in a quiz format.
The 28th Indian Plumbing Conference (IPC) will be held 1-3 Dec. at Deccan College Grounds, Pune, India. The theme will be "Advancement in Plumbing for Built Environment."
For further details, please visit IPA website www.indianplumbing.org.
PLUMBING MANUFACTURERS INTERNATIONAL CEO KERRY STACKPOLE NAMED TO FEDERAL ADVISORY COMMITTEE

Submitted by Plumbing Manufacturers International (PMI)
Kerry Stackpole, Plumbing Manufacturers International's CEO and executive director, has been named to the Industry Trade Advisory Committee (ITAC) 8, a federal advisory committee that covers building materials and forest products.
The committee is one of 15 managed by the U.S. Department of Commerce and the Office of United States Trade Representative (USTR) to help U.S. businesses compete nationally and internationally. His appointment to the committee will help amplify the collective voice of plumbing manufacturers on important international trade issues, such as Section 301 tariffs and counterfeit plumbing product sales.
"This gives us a seat at the international trade table and the ability to interact with policy and decision makers to provide direct input on the impact of trade agreements for our industry," Stackpole said.
ITAC 8 is part of the International Trade Administration, which promotes trade and investment in U.S. businesses and ensures fair trade with rigorous trade-law enforcement. The committee provides detailed policy and technical advice, information and recommendations to the U.S. Secretary of Commerce and the USTR on trade barriers, negotiation of trade agreements, and implementation of existing trade agreements affecting building materials and forest products, according to the ITAC website.
PMI ANNUAL REPORT EXPLORES 'PLUMBING MANUFACTURING EVOLUTION'
Submitted by Plumbing Manufacturers International (PMI)
Consistently through the years, Plumbing Manufacturers International has fulfilled its vision of "safe, responsible plumbing – always." But now, "we recognize we're at a time when our social contract is being extended into areas such as climate change mitigation and diversity, equity and inclusion," PMI CEO/Executive Director Kerry Stackpole states.
"A Plumbing Manufacturing Evolution," the PMI 2022 Annual Report, explores how PMI member companies are responding to new societal demands while remaining profitable and meeting the needs of customers.
Running through the report are examples of how PMI member companies are striving to become "net positive" by improving the well-being of everyone they affect – every product, operation and stakeholder, including future generations and the planet itself. The term "net positive" was coined by co-authors Paul Polman and Andrew Winston in their book, "Net Positive: How Courageous Companies Thrive by Giving More Than They Take."
In their letter for the report, PMI leaders Martin Knieps, 2022 Board of Directors president, and Todd Teter, immediate past president, say that even before the term "net positive" was coined, "PMI has worked to find solutions benefiting all water system stakeholders. PMI has always understood that the value of a toilet, showerhead or faucet is only as high as the quality of the water conveyed by it. As a result, PMI has always worked with the health and safety of water consumers in mind, knowing that their best interests are the same as ours."
Report focuses on sustainability, supply chain and workplace
The report's three main stories cover how PMI member companies are creating opportunities through their responses to challenges relating to sustainability and waste reduction, supply chain, and workplace and labor. Read the entire report at https://www.safeplumbing.org/communications/pmi-annual-report-2022.
NATIONAL PLUMBING STANDARD CODE ESTABLISHED IN ZAMBIA
Submitted by: Joseph Banda, Secretary General-PAZA
The first national plumbing standard code was established after the Plumbing Industry Stakeholders consultative meeting, which was organized by the Plumbers Association of Zambia (PAZA) and held 22 April at Lusaka Business and Technical College in Lusaka. The idea of establishing this important document came after members of the public, the government and other stakeholders raised concerns about substandard plumbing works in the country. Since the independence of Zambia on 14 Oct. 1964, the nation has had no proper plumbing standards, putting the country behind in the development of the plumbing industry.
The purpose of this event was to bring together all stakeholders in the plumbing, water and sanitation sectors, training industry, manufacturers, suppliers, and construction institutions to discuss and come up with an acceptable plumbing standard code in the country.
Inspectors attended from the Zambia Bureau of Standards (ZABS) and Zambia Compulsory Standard Agency (ZCSA), the two Zambian agencies responsible for regulating standards in the country. Zambia Bureau of Standards Senior Inspector Engineer Kalikiti gave an informative speech on the importance of having a plumbing standard code in the country. Senior Engineer Mwiinga, who is also a senior plumbing engineer from the Ministry of Works and Infrastructure, spoke about the document's implementation. Mwiinga said after the code is approved, there should be no more illegal plumbing works in the country, and he recommended the Plumbers Association of Zambia for a timely and positive direction toward the realization of the National Plumbing Code.

The guest of honor who graced the occasion, Alex Simumba, director in the Ministry of Technology and Science department of Technical Vocational and Education Training (TEVET), assured PAZA of government support and encouraged the association to ensure the standard code document is submitted to the government through ZABS and ZCSA. The director encouraged PAZA to ensure that Skills Training in the plumbing industry is improved to a high level and standard.  Twenty-four participants representing different stakeholders attended and shared ideas.
 SAFETY FIRST-EMERGENCY FIRST AID TRAINING
On 25 May, PAZA held safety and first-aid training for plumbers at the Thorn Park Construction Training Centre, the current PAZA Secretariat Office.
It was evident that the participants from different industries and individuals enjoyed the training, which was spearheaded by St. John-Occupation Health and Safety.
The emphasis was about all plumbers in the industry being aware of safety when they are on the job. Twenty-four members were trained and received emergency first-aid certificates.
PLUMBERS ASSOCIATION OF ZAMBIA COLLABORATE WITH WATER4-Zambia.
PAZA collaborated with WATER4 in implementing its mandate of serving people in the community by improving access to clean water and safe sanitation.
In Zambia's Luapula province, specifically in Samfya District, the Plumbers Association of Zambia teamed up with WATER4 to repair and connect a piped water system, tanks and to construct three water station points with water treatment devices and repaired taps in community schools and health centers.
WATER4 Country Project Coordinator Ms. Carmen appreciated the work of the PAZA team and encouraged PAZA to continue the partnership in helping vulnerable people in the society. PAZA is further engaging COBRA LIXIL AFRICA to partner and continue implementing community outreach projects, especially to install SATO toilets and conduct skills training in Zambia.
 New Events:
The National Water Supply and Sanitation Council chose PAZA to be in the Skills Advisory Group (SAG-WSS)
PAZA conducted a public awareness project focusing on good water and sanitation in July.
IAPMO 93rd Annual Education and Business Conference
11 – 15 September 2022
Sheraton Charlotte
Charlotte, NC, USA
iapmo.org
WPC's Conference 2022
(POSTPONED)
Shanghai Convention& Exhibition Center of International Sourcing
Shanghai, China
Mercofrio 2022
13 to 15 September 2022
Barra Shopping Sul
Porto Alegre, Brazil
asbrav.org.br
Boilers and Burners 2022
4 to 7 October 2022
ExpoForum Convention and Exhibition Centre
St. Petersburg, Russia
boilers-expo.ru
LUBDOM 2022
7 to 9 October 2022
Lublin International Fair
Lublin, Poland
lubdom.targi.lublin.pl/pl
Chillventa 2022
11 to 13 October 2022
Nürnberg Messe
Nuremberg, Germany
chillventa.de
Saudi Build 2022
14 to 17 November 2022
Riyadh International Convention & Exhibition Center – RICEC
Riyadh, Saudi Arabia
saudibuild-expo.com
Saudi Build 2022
14 to 17 November 2022
Riyadh International Convention & Exhibition Center – RICEC
Riyadh, Saudi Arabia
tube-india.com