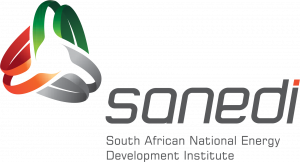 The South African National Energy Development Institute (SANEDI), a schedule 3A state-owned entity, is mandated to direct, monitor and conduct energy research and innovative solutions throughout the South African economy. One of the projects implemented under the Standards and Labelling (S&L) Programme at SANEDI, is the Water Efficiency Project, which aims to champion the development and implementation of water efficient standards in the country.
As part of this project, the S&L Programme has partnered with the Collaborative Labelling and Appliance Standards Program (CLASP NGO) to host a webinar titled "Water Efficiency Labelling and Standards for South Africa" during National Water Week 2023. This webinar will expound on the status of water efficiency standards globally and in South Africa as well as act as a briefing session to introduce the concept of a Water Efficiency Labelling Scheme (WELS) for possible adoption in South Africa.
In the lead-up to this event, CLASP, with the support of SANEDI published two reports that helped lay the foundation for the program, and it helped the Department of Water and Sanitation to prepare for this WELS. Links to the reports are below.
https://www.clasp.ngo/updates/clasp-supports-water-solutions-in-increasingly-dry-south-africa/
https://www.clasp.ngo/research/all/south-african-shower-heads-testing-report/
22 March 2023, 10:00-12:00 GMT +2
Microsoft Teams Platform
Water Efficiency Labelling and Standards for South Africa
Opening and welcome | SANEDI | 10mins
Keynote address | TBC | 15 mins
South African Tap and Flow Rate Gap Analysis Report | Jackstra Solutions | 40 mins
Water Efficiency Labelling Scheme (WELS) concept and opportunity | CLASP | 20 mins
Panel discussion | All | 30 mins
Please register at this Registration Link