The WPC received a record number of applications for scholarships in 2018. The applications were not only many, they were also very high quality. We would like to thank all those that put in the time and effort to apply for a scholarship and encourage you in your worthy endeavours in your local plumbing industries.
Congratulations to Sudip Das, John Lansing and Swathi Saralaya who have been selected to undertake scholarships in 2019.
Sudip Das (India) – WPC United Association Instructor Training Program Scholarship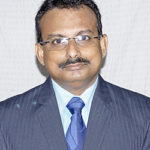 Sudip Das is a plumbing engineer and trainer from Kolkata, India. Sudip is actively involved in training competitors and judging for both WorldSkills India and the Indian Plumbing Professionals League (IPPL). Sudip plans to study various courses focused on methods in teaching at the Instructor Training Program.
John Lansing (USA) – WPC Education and Training Scholarship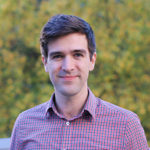 John Lansing is a plumbing designer from Portland, USA. John is a member of the American Society of Plumbing Engineers (ASPE) and he has contributed to the Plumbing Engineering Design Handbook, Vol II, Chapter 6 (2014 and 2018) and is currently writing a White Paper entitled Maintaining Domestic Hot Water Recirculation Temperatures Above a Defined Minimum, due to be published in early 2019. John plans to travel to the United Kingdom to explore current regional engineering practices and plumbing codes in the UK, in contrast to methods practiced in the United States before documenting the differences and providing a comprehensive overview of the application of plumbing theory and construction methods in the UK. John chose the UK in particular because the national plumbing codes and engineering resources from Chartered Institute of Plumbing and Heating (CIPHE) have been among the most influential, in the global context.
Swathi Saralaya (India) – WPC Education and Training Scholarship for applicants from developing or least developed countries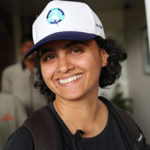 Swathi Saralaya is a project manager from Bangalore, India. Swathi is the primary liaison and master trainer for the Plumbing Education to Employment programme (PEEP) – A code-based training and education programme developed by IAPMO India and the Indian Plumbing Association (IPA). Swathi has also been very active as an organising team member for the Community Plumbing Challenge 2015, India and 2017, Indonesia. It is particularly exciting to note that Swathi is the first female recipient of a WPC Scholarship.
Swathi plans to travel to Australia to explore the implementation of building regulations and plumbing standards in Australia along with learning about advancements in plumbing from the perspective of sustainability and the impact that plumbing systems have on the health of consumers and the state of our environment.