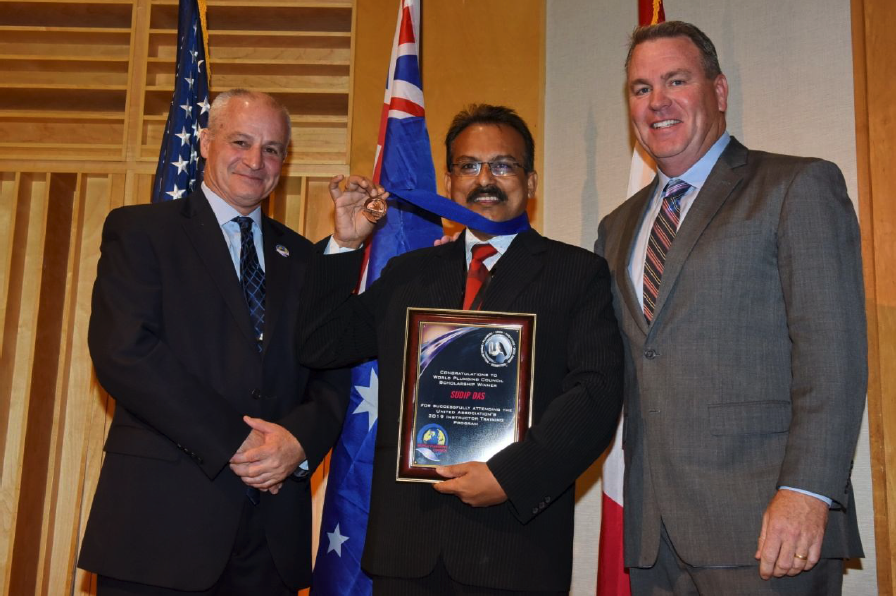 World Plumbing Council (WPC) scholarship winner Sudip Das, a plumbing engineer and trainer from Kolkata, India, recently completed a three-week educational trip to the United States to learn more about teaching methods that he can use in his home country.
Das, a manager in planning and project coordination, is involved in a number of prestigious residential and commercial projects in eastern India, ranging from hospitality to health care. Das also teaches at various colleges, trains competitors and serves as a judge for WorldSkills and the Indian Plumbing Professionals League.
"This really meant a lot to me," Das said of winning the 2018 WPC United Association Instructor Training Program Scholarship. "When there is one scholarship [in my category] per year, it has a huge impact on anybody's life."
WPC Deputy Chairman Thomas Bigley, the Director of Plumbing Services for the UA and an IAPMO Board of Directors member, accompanied Das on much of the trip.
Das has submitted his report detailing his expereience: